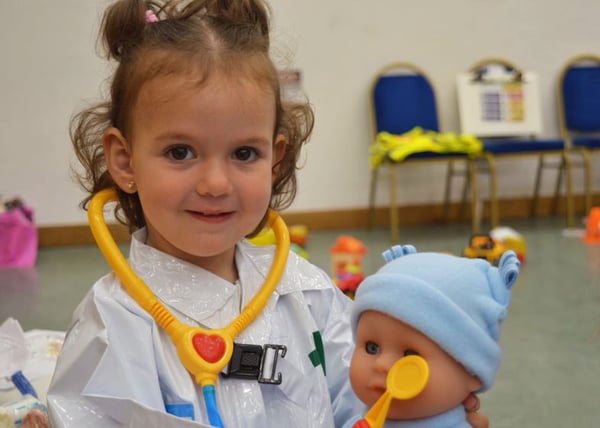 Early Learning Initiative's gift guide puts a 'doctor set' at the top of the recommendation list
Christmas is what you make of it. Even as we each negotiate our own path between what the Government is permitting us to do over the festive season and what we know to be the safest and healthiest care to take of our own families, in our own situations, we must remember that there is not one single 'correct' way to have a Happy Christmas. We can adapt to current times and still share comfort and joy.
Children will follow the lead of the adults in their lives. What children want and need more than anything in the world, particularly when they are very young, is for grown-ups to give them time, attention, and interest. This year, give children a gift that will last beyond Christmas - memories that you and they will treasure forever.
Get creative
Encourage your family's creative side. Make Christmas buns and biscuits, decorations, cards and wrapping paper. Just remember, it is about having fun and enjoying the creative process rather than being fixated on a 'perfect' end product. Mistakes, disasters, and flops can all be laughed at, and become the story that is told on every future Christmas. Relax, get the creative juices flowing and use your collective imaginations to add to the Christmas atmosphere in your home. Talk to your child as you work, whether it is them showing you a decoration they learned to make in playschool or you sharing a memory of when you were a child. Sing Christmas carols as you work. Not only do songs and stories add to the festive mood but they are great for improving your children's language skills.
Take a screen break
With COVID-19, screens have become the main way of working, learning and socialising with family. Take as much of a break as possible. Switch off all the televisions and computers. Put away the phones and iPads. Have some fun face-to-face time together. The choice of things you could do, from playing board games to just hanging out chatting together, is endless and will make a real difference to your children's language and social skills. Save screens for chatting with faraway friends and family, to bring them into your home and you into theirs no matter the distance between you.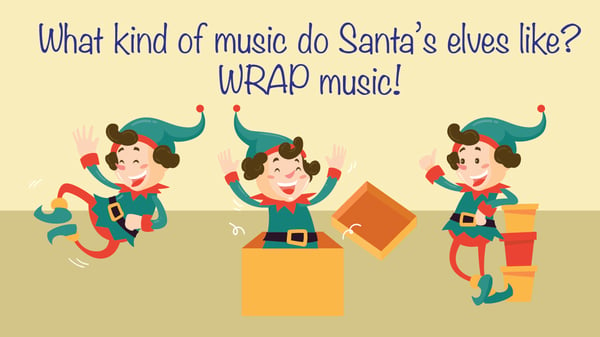 Get active
Christmas is a time when we tend to turn into couch potatoes. Why not do some family exercises together, either inside or outside. It could be as simple as dancing around the kitchen, a game of football, a walk or run in the park, or – like NCI is doing this year – get involved with the GOAL Mile and improve your own health and wellbeing while doing some good for others too.
Get out and about
A walk around your neighbourhood could include admiring the decorations your neighbours have put up, a visit to see a Christmas tree or crib, spotting some holly and ivy in the local park, as well as exploring your local shops, which normally make a big effort to get into the festive spirit with window decorations and Christmas lights.
Gift guide
Give children the most precious gifts of all –
Warm feelings of being appreciated, valued, and loved by the adults in their lives
Great language, literacy, numeracy, and creative skills
Lifelong interest in exploring and thinking about the world around them
Lots of wonderful Christmas memories
For presents under the tree, remember to think about how your child is developing, whether an infant learning textures and outlines, a toddler sorting shapes and colours, or a young reader, first coming to grips with the challenge and pleasure of a good book. There are many fun toys and games that also improve dexterity, encourage concentration, and practice numeracy and literacy skills. We have asked our Home Visitors to make some recommendations.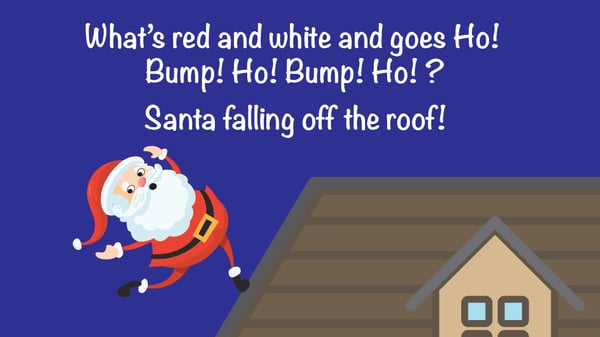 Top 5 Educational Toys and Books for Young Children Christmas, From Michelle Moore, ParentChild+ Senior Specialist
In a world full of technology, it is easy for adults and children to get caught up in flashing lights and noises. Here in ELI (Early Learning Initiative), we want to give you some options for a simpler Christmas that will get your kids' imagination and learning going into overdrive! Here are our top five books and toys for this year.
Doctor's Kit
Children love imaginative role play. A doctor's kit will get their imagination firing and will also provide them with some real-life skills because, let's face it, we all have to go to the doctor at some stage! Pair it with the book My Doctor's Visit by Cara Florance (illustrated by Jon Florance), for an add-on to their learning.
Playdough
The learning opportunities for playdough are never-ending: from imaginative play, to creativity, and developing the muscles in your hands for future handwriting, to name a few. Children love this inexpensive gift and, better still, you can join in the fun, as you're never too old for playdough! Pair this with Bill Martin Jr's Brown Bear, Brown Bear (illustrated by Eric Carle) for extra learning. You and your children can make your own animals from the book: three yellow ducks, two blue horses and one green frog…
Baby Dolls
Did you know that children need to experience empathy in order for them to develop it? They need to see it in the world around them. A wonderful way of bringing this into a child's life is to give them a baby doll. Playing with a doll can promote life skills, expression of feelings and promote a caring nature. Pair it with Mem Fox's Ten Little Fingers and Ten Little Toes (illustrated by Helen Oxenbury) for your child to learn about different children and parents all over the world.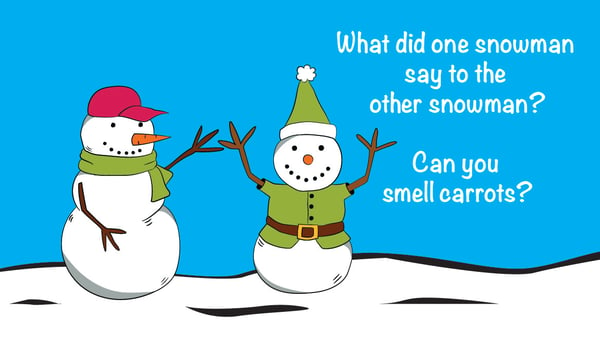 Outdoor Toys
Gifting a child some outdoor toys can spur the family into going on a trip or a nature walk. Grab a football, a skipping rope, some bubbles, and your winter coat, and go outside, spotting some nature along the way. Talking about the different trees, animals, insects, and the people out walking are a fantastic way for children to learn more about the world around them. As an add on, why not gift Michael Rosen's We're Going on a Bear Hunt (illustrated by Helen Oxenbury). If you have some extra money to spend, a trip to the zoo or a local farm would be a great way to extend the learning and have a great family day out.
Board Games
There are boardgames available for children from about age 3 and up. Being suitable for a 3-year-old does not make them any less fun for the rest of the family! A favourite of ours is the Shopping List memory game. Games like this are great for social skills, such as turn taking, memory skills and problem solving.
Pair it with Eric Hill's Spot Goes Shopping for added learning. If you're brave enough (outside of COVID-19 restrictions), take them with you for the food shop, to expand their experience and knowledge. Children learn best from a hands-on approach.
Whatever you decide on, please remember that the best gift you can give your child is your time. You can buy all the toys in the world for a child and yet the thing they want most is you. Take time to play with your children and their new Christmas presents. It may bring back some nostalgia about your own childhood Christmases and make Christmas with your kids a more memorable time.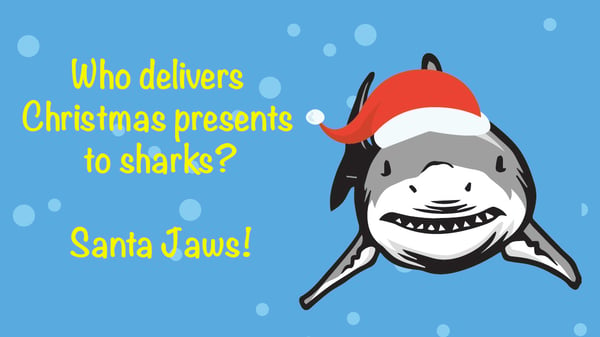 Top 5 Family Board Games Christmas, From Julie Booth, ELI Stretch to Learn Coordinator
Rummikub
Rummikub is a number strategy boardgame that provides hours of fun for adults and children. It is a challenging and fast paced tile game and supports memory, number, counting, and problem solving.
Scrabble
Scrabble supports reading phonics and vocabulary; it encourages children to learn through creative play. It teaches strategies and problem solving and it encourages social engagement.
Dobble
Dobble is a pattern recognition card game that is fun for all the family. Be the first to spot the one matching symbol between yours and the other player's cards. Children develop speed, accuracy, and quick reflexes as well as important numeracy skills.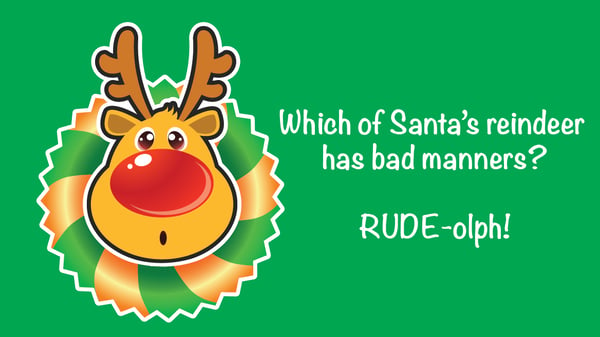 Headbanz
A really fun family game, designed to support language, vocabulary, and simple categorizing of different objects, it supports children to ask questions and to be creative.
Classic pack of cards
Buy a simple deck of playing cards and teach your child classic card games, like Snap, Bingo or Housey Housey, Go Fish, or other games you played when you were young. Cards help children to develop and practice their numbers, patterns, memory, and social skills, it is also lots of fun!
ELI supports learning through fun and creative ideas. It is important for all the family to make time to engage with each other enjoyably, and this can be achieved using board games or card games. It is not a bad idea to put the screens away and have a break from screen time, not only for the children but for mams and dads too. Board games can be an opportunity for all the family to spend quality time together.
Happy Christmas from everyone here in the Early Learning Initiative at National College of Ireland!