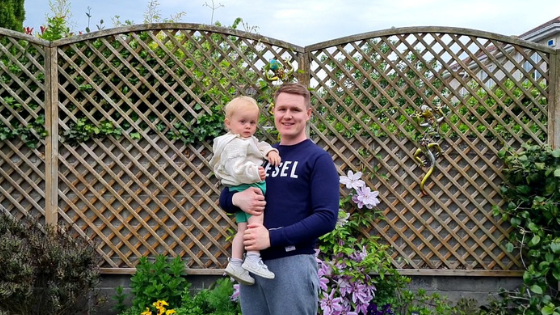 After studying the BA (Honours) in Marketing Practice at NCI, Sean Dolan decided to continue his studies to postgraduate level by undertaking the MSc in Marketing with the help of NCI's Master's Edge Scholarship which offers NCI students or alumni a 25% discount on course fees for full-time, postgraduate programmes. Visit our Master's Edge Scholarship page to apply.
As I approached the final months of a really enjoyable 3 years in NCI studying my undergrad degree, the idea of doing a master's had not crossed my mind. I was eager to find a role in marketing and kickstart my career. However just as I began applying for jobs, the whole world was in a state of panic and emergency as Covid-19 began to spread rapidly. Two months after the first Coronavirus cases were reported in Ireland, the unemployment rate shot to a record 28%. This created a huge amount of uncertainty with many of the graduate programmes and jobs I had been applying for no longer taking applications or postponed indefinitely.
Like many students graduating in 2020, I was disheartened by the current jobs market and unsure as to what to do. Another student recommended the Master's Edge Scholarship, and when I thought about it, I realised it made perfect sense.
Looking back now as I am nearly finished the course it a great decision that I am really glad I made.
Studying the MSc in Marketing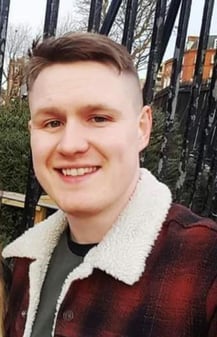 I chose the MSc in Marketing as I wanted to further develop my knowledge in the field and learn new skills which I can apply to my future career. This programme consists of both fundamental and contemporary modules which creates a great balance. The fundamental modules such as market research, brand management, and integrated marketing communications gave me a comprehensive understanding of marketing. While I have already studied some of these modules, the master's gave me the opportunity to delve into these important marketing areas in much greater detail which I really enjoyed.
As the foundations of marketing are extensively covered in this programme, it is suitable for students coming from other business disciplines. The block teaching method allows you to focus on the one module at a time in greater depth and makes it easier to manage assignments and exams. During the year, I got the chance to plan and execute marketing strategies, campaigns and audits for real life companies which has given me invaluable experience I can take into the workplace.
Marketing is a fast paced, dynamic field that is constantly changing. This programme covers all of the latest marketing trends and strategies through contemporary modules such as marketing metrics and management of innovation in technology which is something I found to be extremely interesting and beneficial.
Independent Study
During my time on the Master's Edge Scholarship programme, I had the opportunity to carry out a lot of independent study. I found this to be one of the most enjoyable aspects of the course. Through this independent study I have developed many crucial skills that will benefit me in my career such as time management, self-motivation, and research skills.
Like many students beginning a master's, I was somewhat apprehensive about doing a dissertation. Now that I am halfway through the process, I can say that, while it is challenging, it has been the most enjoyable and rewarding element of the programme. I chose to write my dissertation on the topic of brand loyalty which is an area of marketing I am really interested in and a topic I would recommend anybody doing a dissertation to focus on. As I plan to find a role in brand management once I finish the course, my dissertation will help me standout from other candidates which is something I have already noticed as it is one of the first things that I have been asked about in recent interviews. The support I have received from my dissertation supervisor has been brilliant and has put my mind at ease from the beginning. I know that if I have any questions, big or small, I can contact my supervisor and arrange a meeting to discuss it.
I would recommend the Master's Edge Scholarship to any NCI students or graduates who are thinking about doing a full-time postgraduate degree. Over the last year, I had the opportunity to comprehensively study a discipline that I am really passionate about. As a result, I have gained a lot of niche knowledge along the way and have come to realise that I want to work in brand management. The dissertation has given me the chance to carry out extensive research on this topic which will undoubtedly benefit me when applying for roles in this area. I found the practical experience from working with real life companies to be really interesting and advantageous as it provided me with a clear insight into the industry.
The deadline for applying for this scholarship is Friday 6th August 2022. Visit our Master's Edge Scholarship page for details on who can apply and to review the application process.