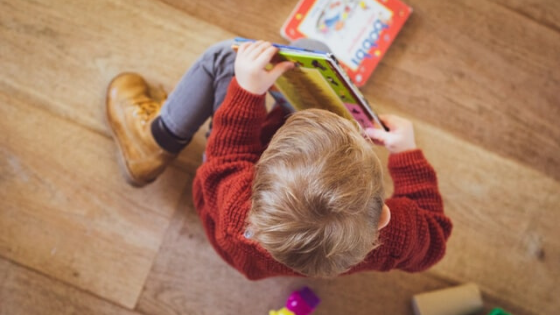 We asked Dr Josephine Bleach, Director of the Early Learning Initiative here at National College of Ireland, for some advice and tips for parents during this particularly challenging time.
Social distancing doesn't stop us from going out and about, but the Irish weather can. And we all have responsibilities that must be undertaken where our focus can't be on our children. Also, as the Government response to COVID-19 has evolved, we find ourselves more contained than previously.
Pyjama days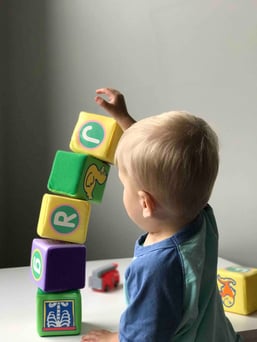 Keep to a routine of up-and-dressed-and-out for as long as possible so that your children will enjoy the novelty of a pyjama day, where everyone lounges about the house and relaxes.
Use time indoors to go through family photographs, taking a trip down memory lane. Let your children colour and draw as you tell them family stories.
Take this time to cook with them, talking about colours and flavours.
Read books aloud with them, getting your children to act out their favourite bits.
As you go about the housekeeping, let them get involved. They can count how many apples are left, they can make their own shopping list, or draw the food they want. They can help you sweep the floor or other age-appropriate tasks. They will see that the jobs they do are as valuable to the family as the work you are doing: this is a first step in teaching them to be independent, responsible adults.
Save the "digital babysitters" of tablets and screens for when you need time to yourself!
Minding mam and dad
Just as your children may miss their grandparents, you might also be missing your children's contact with their older relatives... as well as their Early Childhood Education and Care facilitators and shared parenting with friends from crèche or school!
Many workplaces are facilitating speedy confirmation of parental leave requests, so it might be that you can focus your time on caring for your children, but many people are continuing to try to work and/or study at home – and without the additional support that family and friends normally provide.
Younger children love pretend-play so, try setting up their own home office/study with phone, paper and computer. Give them 'work' to do, e.g.; writing letter or emails, drawing pictures, etc. They will watch and copy you.
If your children are older, they will have schoolwork to complete. There are also lots of online learning resources as well as books available, and RTÉ has stepped up with a Home School Hub for primary age children. Set up workstations around the house and model for your children how to focus and work independently. Discuss it with them beforehand, explain the 'rules' of your home office/study and why you need time to complete your work. It will be a very valuable insight into the world of work.
'Digital babysitter'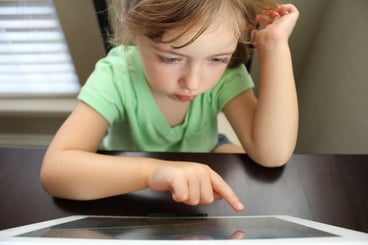 Generally, you should avoid using a screen to babysit your child, but in these current circumstances, there may be times you have no other choice, and if you are actively engaging with your child throughout the rest of the day, you should not feel guilty for using screen time to let you focus on work. There is lots of learning to be had using screens so aim for all the educational resources that are available, along with encouraging your children to improve their IT skills.
While your time with your child can be quality leisure time for you too, getting plenty of fresh air and exercise while closely observing the world around you, you should also try to use some 'digital babysitting' time to sit by yourself and have a quiet cup of tea, catch up with grown-up friends and family, or take a long bath or shower.
In a pressured situation, remember that airplane rules apply: in case of emergency, put your own oxygen mask on first, before putting your child's on. You need to take care of yourself so that you can best take care of your child.
Of course, it may be that the pressure you're dealing with is directly related to you not being busy with work at this time. The Government has put speedier processes in place to assist both employees and the self-employed, who are experiencing income loss at this time. The COVID-19 Pandemic Unemployment Payment is available during this time for those who have lost their on or after 13th March due to the COVID-19 (Coronavirus) pandemic.
Keep calm and carry on
It is important for us all to keep up-to-date with what's happening in the country in relation to COVID-19 (novel coronavirus); there are a few things to remember, however:
Check your news sources – there is a lot of 'fake news' out there at the moment, trust RTE before you trust a friend-of-a-friend on WhatsApp.
Take a break from the news – checking once a day is sufficient, you don't need to track every development as it occurs. Being super-aware of each new infection as it occurs won't make any positive difference to your life, but may cause you to feel stressed, and to pass that sense of anxiety on to your child.
Looking after your children at this time: playing with them, learning with them, running and laughing with them; has the one advantage of keeping you right in the present moment. Take that chance while you have it.
The Early Learning Initiative (ELI) provides parent and child learning support programmes in marginalised communities, helping families achieve their educational, career and life goals. Make sure to check out the first part of our Parenting While Social Distancing series: The Great Outdoors.
The Early Learning Initiative is sharing useful resources for parents on Facebook, Twitter, Instagram and LinkedIn. Follow them there for further helpful information.