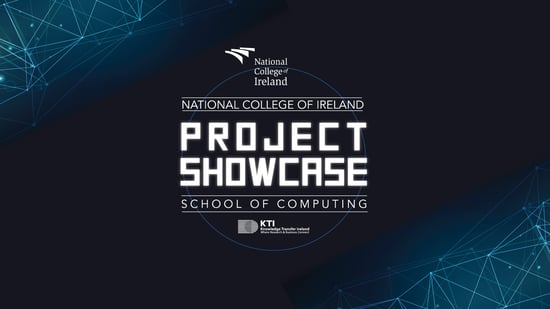 NCI's Technology Transfer Project Showcase is an opportunity for final-year computing students to present the projects they have worked on throughout their last year of college to industry professionals, recruiters, and academics. It's an important event for students seeking graduate employment, and a chance to celebrate the culmination of four years of hard work.
For the past four years, Citi has partnered with NCI as a gold sponsor for Project Showcase, making it possible for the college to award students with the coveted Best Overall Project for that year.
Turning Ambitions Into Achievements
Citi is one of the world's leading banks and their mission is to serve as a trusted advisor to their clients by responsibly providing financial services that enable growth and economic progress. For more than 200 years, Citi has applied its ingenuity, experience and reach to help clients around the world overcome their toughest challenges and harness opportunities to turn ambitions into achievements.
A key part of Citi's role is to imagine what that future will look like so they can help clients prepare for it. The pace of change is accelerating, which makes this task more difficult. Citi doesn't view innovation as a destination, but as a journey that offers countless opportunities to improve and excel.
As well as being a partner in Project Showcase, Citi is also an employer to many of NCI's alumni. Lauren Lane, Infrastructure Automation Engineer and graduate of the BSc (Hons) in Technology Management says: "Citi provides the necessary tools, training, and resources to allow employees to see their potential…there are so many extremely talented, diverse and supportive people to learn from."
Searching for Graduate Talent
Citi is always on the lookout for the best talent to join their technology teams. They currently have over 500 technologists in their offices in Dublin and are growing their teams all the time. Due to the variety of the products and businesses in Citi Ireland, they offer graduates a world of opportunities. Applications are open in September each year, visit the Citi website to apply.
A representative for Citi Ireland commented: "We are delighted to be a sponsor of NCI's School of Computing Project Showcase – we would like to commend all the students for the work they have done on their projects. These students are the next generation of innovation and entrepreneurship and we are excited to see what they will achieve as they move into professional careers."
NCI's Technology Transfer Project Showcase launches on Monday 30th May. Visit our dedicated Project Showcase website to explore our students' work and to book a virtual appointment with them