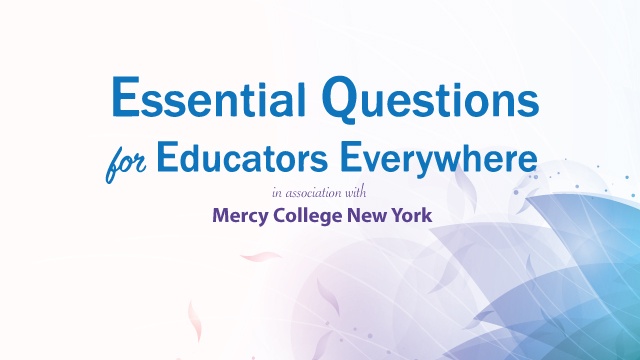 It's quite fashionable to say the education system is broken. It's not broken, it's wonderfully constructed. It's just that we don't need it anymore. It's outdated. - Sugata Mitra
National College of Ireland is delighted to present Sugata Mitra, Professor of Educational Technology at the School of Education, Communication and Language Sciences at Newcastle University, England as keynote speaker at an open symposium on the future of learning. Sugata will be speaking via Skype link to the college. This free event is taking place on Friday 30th June from 2pm - 4.30pm.
Sugata Mitra has conducted many fascinating experiments on the future of learning; such as can a group of Tamil speaking 12-year-old children in a South Indian village teach themselves biotechnology in English on their own; or what will be the impact of installing a computer in a hole in the wall in a poor rural community and seeing what happens. His view is that it is not about making learning happen, it is about letting it happen.
An inspirational thinker and speaker on learning he used the 2013 TED Prize and built seven 'Schools in the Cloud', where Self Organised Learning Environments (SOLEs) and a 'Granny Cloud' of mediators over the Internet, interact with unsupervised children. The results of this three-year study are not yet fully analysed but he will present some of the preliminary findings.
This is a rare opportunity to hear Sugata Mitra speak and will be of interest to all educators and those interested in the future of learning.
You can join the millions who have viewed Sugata Mitra's TED talks on building a school in the cloud or the child-driven education. But better still you can register for this free event at National College of Ireland.
The event will also feature:
Dr Leo Casey, Director of Learning and Teaching and Education Programmes, National College of Ireland
Bertram (Chip) Bruce, Professor Emeritus in the School of Information Sciences, University of Illinois, Urbana-Champaign
Please find out more and register to attend as places will be limited.