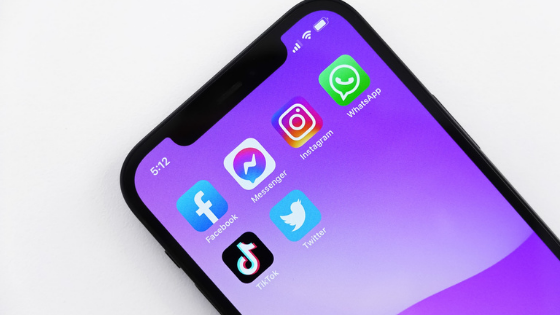 NCI Careers Advisor, Jennifer Kwan, spoke to marketing student Gladys and Psychology graduate Leanne about their entrepreneurial experiences as part of our Career Tips Blog Series.
The 21st century world of work can be described as volatile, uncertain, complex, and ambiguous (VUCA). Covid-19 and the resulting global pandemic could not be more indicative of the VUCA job market we are facing. Today's graduates also face the impact of the massification of education. In the long-term, we gain an increasingly democratic, socially responsible, and well-informed society, but the immediate outlook for the fresh graduate can look both underwhelming and constrained.
So, what can the NCI Careers Development and Employability Service do, and more importantly what can you do to ensure that you succeed in the VUCA environment?
First, focus on employability, the complex interaction of your achievements, qualifications, skills, understanding, attributes, social and cultural capital, and identity. We can help you frame your achievements and qualifications and highlight upcoming employer events, through our regularly-updated @ncicareers Instagram page, which can help you grow your social and cultural capital.
In addition to using the college services, entrepreneurship can be a great way to develop the critical skills necessary for increasing your employability. Using my own experience developing the @careerpractices Instagram page, as well as the experiences of Marketing Practice student Gladys Mambuene who runs beauty business Glamedwithgladice, and Psychology graduate Leanne Kelly who with the @the.perky.psych Instagram page, the following article discusses how acting on a passion can develop your entrepreneurial spirit, how social media empowers it, and ultimately how it can make you more employable.
Developing an Entrepreneurial Spirit
Gladys started her business in school as a result of her passion for makeup; she loved doing it for herself, but also for friends as well as teaching others. She started making videos on YouTube and discovered a market of potential clients who would pay for her service. In the catch-22 of needing experience to get experience, Gladys launched her own business doing makeup for clients. She created a website, set up social media accounts, launched a booking page, and priced her services. As her client-base grew, she launched a product, selling out three times, and has continued to grow her business while completing her marketing degree.
I started a Postgraduate Diploma in Career Guidance and wanted to share my insights with other professionals as most of the career pages I saw on social media were focused on advice and quotes. I did not know if it would be popular, but I wanted to build a better network of careers practitioners as well as industry professionals and to inform my own practice in NCI. I started my Instagram page to grow my network in a profession that I am quite new to.
Leanne is passionate about mental health and psychology and she saw that there was a community of early career professionals on Instagram. She was passionate about the topics she was learning as part of her psychology degree and about what other people were posting. The platform gave her a voice and helped her expand her network and horizon in terms of future career opportunities.
Social Media as Empowering
Leanne created her Instagram as a way to share her knowledge, learn about the industry, and increase her network of professionals in her field. Using Instagram as more than a personal account provided her with greater opportunities for interaction and discourse amongst her peers. In just over a year, she created an engaged and passionate community dedicated to learning.
Gladys knew that she wanted a diverse income stream and was patient in building her business from a YouTube channel to Instagram and Facebook where she started booking clients. She built up her client base carefully and chose to invest in herself over taking part-time retail jobs during college. Gladys pivoted her business from service to product during the pandemic and launched her own beauty sponge. Harnessing the power of social media, she has sold out three times and learnt how to be resilient to even the most volatile and uncertain of markets.
Entrepreneurship Can Make You More Employable
My Instagram account has helped me create a personal brand; the content is my demonstration of my credibility, skills, and knowledge as a Career Counsellor. I have increased my social capital by developing my network and reinforced my cultural capital by engaging with the community that I am most interested in. The account offered opportunities for me to learn and to gain exposure to industries and professionals that would not have happened otherwise.
Leanne's passion project was directed at sharing insights, learnings, and perspectives on topics that interested her. Through the account she created a personal brand that focuses on content she wants to create and share. Leanne continuously demonstrates her understanding of the field that she works in as well as her ongoing qualifications, skills, and experiences that she has picked up along the way. Her network has broadened far beyond her college peers as a result and her personal attributes of inquisitive, engaging, and professional shine through her account.
Gladys started her business to gain experience and an income while doing something that she loved. Using her Marketing Practice degree at NCI, she became both strategic and practiced at creating websites and ads, and driving traffic to purchasing pages, and managing clients. Gladys decided to invest in herself through both her education and her business, demonstrating excellent prioritisation, decision-making, and self-awareness throughout her degree. Her fluency in marketing combined with traits of accountability and entrepreneurship helped her find her first marketing role.
Advice for Getting Started
Know your purpose and what you are doing it for. Is it to reinforce learning, to build a network, to learn new skills or to earn an extra income?
Fuel your passion. Your content is what you want to share; and the service or product is what you want it to be.
Choose a platform that enables you to build a community through interaction.
Be patient and stay true to yourself, build your skills and your clients slowly.
Balance your workload, this is a passion project, a side hustle, an extra. Take breaks, don't put pressure on yourself, do it with a positive energy and enjoy what you are creating.
Today's job market is volatile, uncertain, complex, and ambiguous and today's graduates need to be prepared to face it. To succeed in today's market graduates need to be empathetic, self-aware, patient, resilient, great at networking, making decisions, and establishing a personal brand and identity. Entrepreneurial initiative is one way for students and graduates to develop these skills. The NCI Careers team is available to help students with their career building, developing their personal brands, and presenting themselves to employers in a way that meets today's market.
Get in touch with our Award-Winning Careers Team to start developing your personal brand and remember to follow @ncicareers on Instagram for lots of career tips and job opportunities.