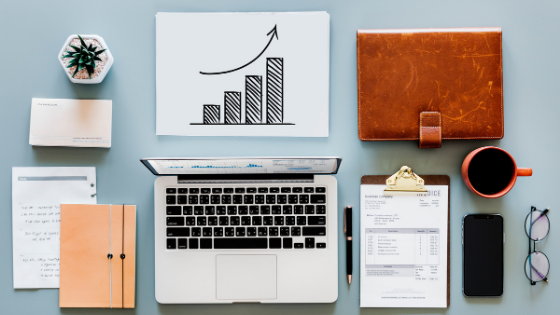 Business Analysts play a key role in developing solutions and ideas to improve the performance of businesses. With COVID-19 currently reshaping businesses and livelihoods, becoming a Business Analyst will give you the opportunity to demonstrate the value of your analytical skills and the contribution you can bring to your employer.
The Certificate in Business Analysis is a QQI Level 8 course run online across 6 months and is open to applicants with relevant work experience.
To help you get to know the course better, Programme Director Philip Shanahan answers some key questions so you can get an understanding of what to expect, the skills you will learn and how this qualification can improve your career. With over 30 years' experience in the financial sector, Philip is a Qualified Financial Advisor with experience lecturing in several areas including data protection, financial services law and regulation.
Get an insight into the Certificate in Business Analysis below.
1. What can you expect when you enrol in the Certificate in Business Analysis (CBA) course at NCI?
It doesn't matter if you are an experienced business analyst or if you are relatively new to the area. Experienced business analysts can expect to have their current skills and thought processes challenged and expanded. Those with less experience will learn the skills required of a business analyst both from the lecturer and from other students who currently work in the area. You'll find the lecturers are absolute experts in their field; delivering the course in a professional and friendly manner and are very approachable and helpful when you need guidance.
This programme has just come off the back of a full review and revalidation and so it has been updated in respect of current practices in business analysis.
In addition to a great learning experience, you'll receive a Level 8 accredited qualification on the National Framework of Qualifications (NFQ) which is a recognised qualification, both nationally and internationally.
2. What skills and abilities will graduates of this course develop as a result of joining this course?
Core skills and abilities are required of a top-class business analyst would include techniques for analysing and solving business problems, understanding the dynamics of organisational change, project management, communication skills such as questioning, listening, negotiation, influencing, presentation and facilitation skills.
As a student of the Certificate in Business Analysis, you will learn all of these skills and you will have the opportunity to practice the skills in a safe environment.
3. How will this course help students achieve their career goals?
Upon completion of this course, graduates will be immediately ready to add value to their organisation or any organisation they join. Our students are employed in financial services and banking, government departments and agencies, local government, customer service organisations, management consultancy firms, education, and international technology companies. Read what our graduates say about the course:
"Hugely beneficial. I would recommend it to any company or individual considering formal training." Averil Madill, Bank of Ireland


"The ideal forum to broaden the technical and people skills required to excel in the Business Analyst role."

Kieran Creaton

,

RBS Technology Services
"Helped me develop skills and introduced me to countless new tools and techniques that have already had a positive impact in my job."

Graeme Stein

,

AEGON
4. What advice would you give to anyone considering the Certificate in Business Analysis course at NCI?
Read through the detailed information on the course and ask yourself: are these skills and abilities that would be beneficial to me either in my current role, or in a role I aspire to be in at some point in the future?
If you believe the Certificate in Business Analysis would benefit you, then the next course of action is obvious….apply for the course before the application deadline! If you have any specific questions, we are on hand to answer them. You just need to ask.
Have a question? You can get in touch with Philip if you have a query about the application process. We hope to welcome you this online course and to NCI in the future!