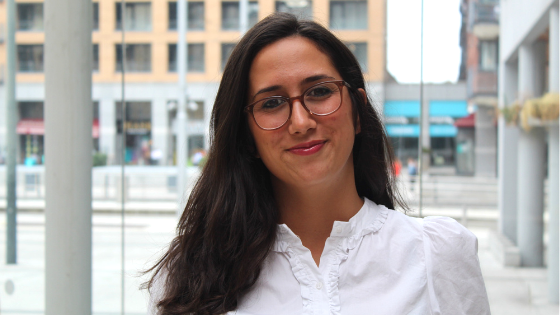 Dear students,
It is my pleasure to welcome back old friends and also warmly greet our newest members of the NCI community. During the last two weeks, we enjoyed meeting incoming students at different Orientation sessions and look forward to seeing your familiar faces again.
We've spent the last three months preparing for your return for the new Academic Year. On a local level, we made sure you were equally represented on different boards involving key decisions that would impact your safe return to campus, and that no student is disadvantaged by the current circumstances. On a national level, as a member organisation of USI, we joined campaigns to lobby the Government to provide additional supports for students in these unprecedented times.
Although there are challenges ahead of us, this year also presents us with a great opportunity to learn, come together and innovate. This is a new educational experience, so stay connected, stay informed and stay organised.
Your Students' Union team has been working tirelessly to host a 'Welcome Week' (Oct 5th) to kick off the new semester in virtual style. Some events include a Consent Workshop, Virtual Bingo (hosted by Fusion events) and a Cocktail Making Masterclass. For further details, keep an eye out on our Social Media accounts: engage with us and let's make this year an unforgettable one.
The Class-representative system is administered by the Union. We are looking for eager, driven individuals to put themselves forward and join our Council. This year, the Class-reps and the student body will play a vital role in the development of the Union, this includes the restructuring, re-branding and new governance of the Union.
The Union ensures your educational rights are upheld, your welfare is supported, and you get the most out of your experience in NCI. A lot of things will be done differently this semester; however, please remember that the same principles apply: 'We are here for you!' Stay safe, wherever you are, stay connected with each other and the NCI community, and stay involved with your Union.
Go raibh míle maith agaibh,
Dajana Sinik,
NCI Students' Union President