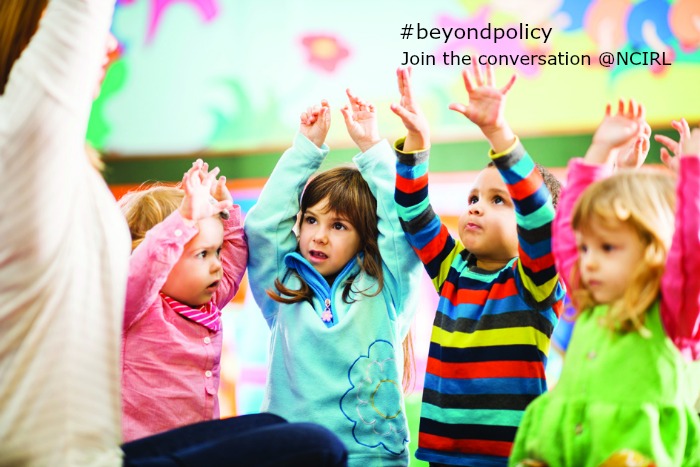 Sinead Matson is a specialist in Early Childhood Education, with a particular interest in play. She is also the Course Director for NCI's new BA Hons in Early Childhood Education, and has a background in Montessori teaching. In advance of the launch of the new BA, she poses the question, "What piece of advice would you give yourself as you started out in your education and training?"

I like books. I like books, instructions, policies and procedures. I like to know what I'm doing and when I'm doing it. I like check lists, action lists, task lists. Scrap that… I like lists. Yes I'm "that" person! I cannot tell you the satisfaction I get from checking off a completed task or the comfort of knowing my next step. I do not like the unknown. Not only do I not like it but I've been known to let it hold me back.

When I think back to my first experience of college and remember all the mistakes I made, the fears and insecurities I had, and my reluctance to get involved, it makes me wish I had a list. A do and do not list, if you will. It would go something like this:
1. Do relax. Have fun. There is no need to be so stressed and put yourself under pressure to be like everyone else. You are enough. You are unique. The world needs more people who are unique.
2. Do not compare yourself with other students. We are all different. We all have different strengths, learning styles, writing styles etc. What works for someone else may not work for you!
3. Do take risks and put yourself out there. In the very wise words of Sir Ken Robinson, "If you're not prepared to be wrong, you'll never come up with anything original."
4. Do not rote learn every word your lecturer utters. If you are constantly writing from slides or talks in class you may be missing the point! You are a person with your own views, opinions and thoughts, why repeat what somebody else says when you could offer an original, alternative viewpoint?
5. Do make lists! They will help you when you feel overwhelmed.
6. Do not underestimate what you bring to the table. Your experiences, views and opinions are valuable to your classmates.
7. Do enjoy yourself. You will never be in this moment, with these classmates, these lecturers, in this space again. Make it count!

What advice would you give to your student self?

NCI is now accepting expressions of interest in our new BA Honours in Early Childhood Education and BA Honours in Adult and Workforce Education. Contact aine.dilleen@ncirl.ie for more information or join us for breakfast this week to learn more! You can also join the conversation on social media (check out our Facebook or Twitter accounts!), with the hashtags #beyondtraining and #beyondpolicy.

Questions? Feedback? Leave us a comment below. All commenters on NCI's blog get added to a raffle, to win a weekend away!