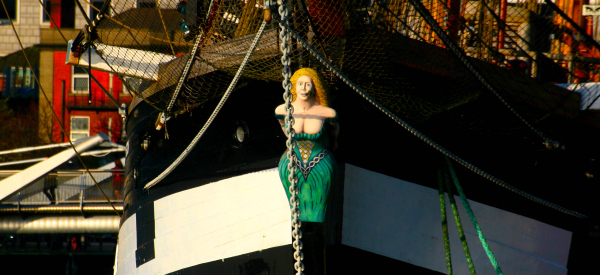 NCI gives to you 6 great ideas for fun days out while you're studying in Dublin.
The Pale is a funny place when you first arrive, but there are a huge amount of benefits to studying in Dublin. Firsly, it doesn't matter if you are an undergraduate student, a part of a Springboard course or studying abroad, these tips are universal.
So why not try and do something different, something cultural, or something entirely new altogether?
1. Catch Some Trad at the Cobblestone
The Cobblestone is the gem of North Dublin. The musicians' corner downstairs attracts traditional players whom you would pay to see elsewhere. Overall, it's cosy, while avoiding unnecessary frills; if you want to avoid excessive 'Irishness' in favour of a genuine traditional Dublin pub atmosphere, come here.
2. Go to the Theatre
First and foremost, the theatre brings people together, but it is an important part of Ireland's artistic past. Many Irish people go to performances with groups of family members and friends so it constitutes an excellent opportunity for you to meet new people. The theatre not only gets you to the same place, but it allows you to share the experience of that particular show with one another. Now that's an easy opener if there ever was one!
3. Get inspired at the Science Gallery
The Science Gallery is Dublin's best kept cultural secret. Nestled in an easily forgotten corner of Trinity College Dublin, this institution takes a fresh look at applications of science in real life, making technology accessible to everyone. Don't be surprised if you see robots and lasers and many other crazy gadgets - they've even harnessed nanotechnology to inscribe their logo on the face of a diamond. Madness.
4. Be a Viking
Established in 1999, Viking Splash Tours is one of Ireland's premium tour companies. Combining authentic World War II amphibious vehicles with a loud and fun Viking themed tour, the Viking Splash experience is unrivalled in Dublin City in terms of craic and also noise levels – hear yourself roarrrr!
5. Watch a live sporting event at Croke Park
Croke Park has been an iconic part of Ireland's sport and cultural life for more than a hundred years. Visit the Drumcondra stadium to watch one of Ireland's national hurling or Gaelic football games, or to try out their access-all-areas visitor experience. The panoramic views from the top tier of the stand – 30 meters above the pitch - are not to be missed.
6. Drink Excellent Espresso at Kaph
Kaph is a café on a mission – to bring amazing coffee to Dublin. Kaph, a busy friendly café, is a hipster's gift to the our small city. Beans are sourced directly from individual farmers in Brazil, Sumatra and Ethiopia, and are freshly ground on site. Find them at 31 Drury Street, Dublin 2.
The NCI website is full of handy resources on student life. So why not check out these tips from our Students' Union officers on how to win at college life, find out about the best student discounts or read Vishwajeet's experiences of studying in Dublin as an international student?
Questions? Feedback? Leave us a comment below. All commenters on NCI's blog get added to a raffle, to win a weekend away!