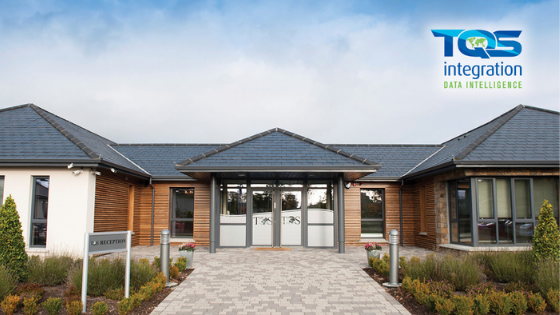 A viewpoint from one of the many promising career paths in the field of Data Science by Sarah O'Neill, Senior Consultant at TQS
Firstly, a little about me... My name is Sarah and I have worked with TQS Integration for the last 3 years. I am fortunate enough to work with a team of brilliant people - our team is called 'Pod Almighty'.
Our 'pods' (teams) are composed of many different members - such as Regional Managers, SME's (Subject Matter Experts), Senior Consultants, Business Analysts, Software Consultants, and Project Managers - and it is vitally important that we all work together! Teamwork and collaboration are vital in my daily work. Each member of the team is very important and has a role to play in delivering a project successfully.
What does a Senior Consultant do?
My current role within TQS is as a 'Senior Consultant'. So, what does that mean? Well, currently, I am working on a project integration with a multinational pharmaceutical and biotechnology company.

To break that down a little more: we work with companies who produce HUGE amounts of data in their manufacturing and production processes. We assist these companies in collecting, safely storing, analysing, contextualising, and visualising this data - in a user friendly and accessible way. This helps our customers to make informed and effective decisions by enabling them to use their data more efficiently, for example: to monitor, maintain, analyse, visualise, and improve their processes.
Data Science methods
We use many data science methods to achieve this for our customers, such as:
Filtering data to ensure what is stored is meaningful and representative.
Modelling equipment and processes to give tremendous, user-friendly insight into data
Developing monitoring solutions to easily compare / track production processes - This ensures customers can quickly engage teams to fix an issue or make decisions on how a process could be improved.
Designing visualisations to allow customers to easily view and track their processes and data
To accomplish the above methods, we utilise the OSIsoft PI suite of software.

The work we complete is wholly with the aim of helping our customers to realise the potential and business value of their data.

As many of the industries we work with are regulated, this also means that quality plays a vital role in my work. Everything that we design, integrate and deliver must be thoroughly tested to ensure it meet's very high-quality standards.
Communication is key
Therefore, a key aspect of my everyday work is communication!
My typical day begins with checking emails and following up on any queries that I may have received over night or that morning. Next, our team will have a daily 'Stand Up' meeting. This is a meeting with all team members that follows an agile methodology - each member gets time to speak about what they achieved the day before, what their plan is for the day ahead and whether the person is facing any issues in their work. If someone has an issue, we work together to help resolve this quickly, or follow up with a separate meeting if more time is needed. On Friday afternoon's, we also have a 'Close of Business' meeting where we can reflect on the week's work and prepare for the following week.

I engage in many other types of meetings during a regular week also and the aim of these can be, for example, to:
Provide updates to team members or key business representatives

Work with IT System Administrators and infrastructure specialists to design and create robust IT architecture(s)

Collaborate with automation and process engineers to understand business processes

Get advice from quality specialists to ensure we are adhering to regulatory requirements

Work with colleagues and ask for advice / give advice



Therefore, my role is very interactive and practicing communication skills is important. As our projects may have team members from anywhere in the world, we also have to engage in remote meetings and ensure our communication, whether via spoken word or email is always accurate, clear, and concise.
Different phases, different workdays
… And, this is where the use of the word 'typical' in my daily work ends! One thing I find fascinating about my role is the opportunities I have to learn. A day rarely passes where I do not learn something new. This could be learning about business processes, about the companies I work with, new things to increase my own knowledge and skills or even learning how to enhance how I perform everyday tasks. There is a vast amount of variety in my work and I often have completely different tasks day-to-day or based on the project phase my team is working on.

As we follow an internal Software Development Lifecycle, our projects contain many key phases to ensure our projects are delivered in a way that aims to exceed our customers' expectations. I have provided some sample tasks we would complete in each key phase below: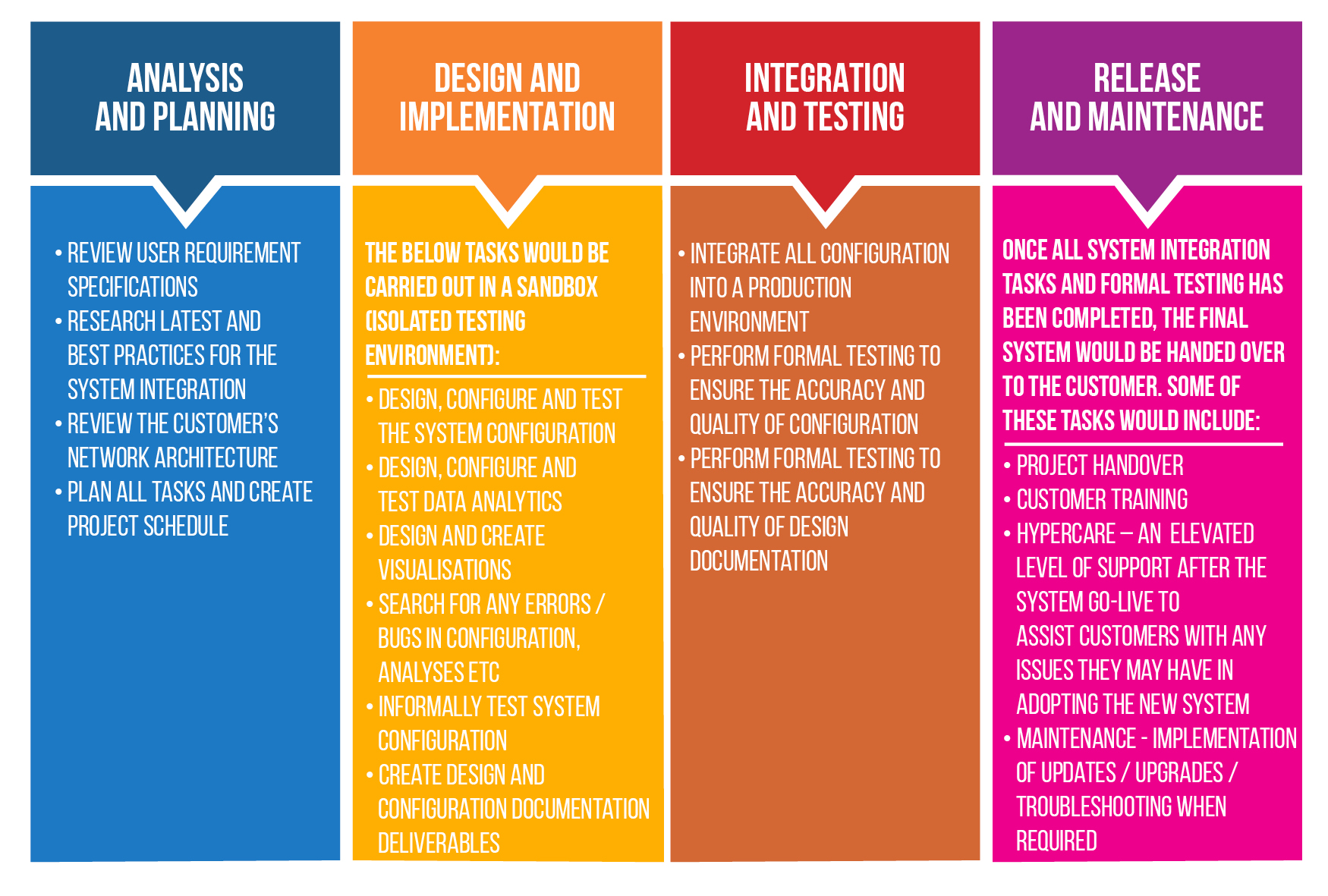 Therefore, another important aspect of my day-to-day work is time management and organisation. Each of our projects has a schedule and deadlines that we strive to meet!
Learning from mistakes
Finally, a significant part of each of my working days is failure. I'm an avid believer that if you do not have failures - you are not learning! By this statement, I do not mean catastrophic failure of course. Each day, I work on new things that expand my understanding of data, analytics, best practices, and our customer's processes. I watch how other people may perform tasks in a different or more efficient way than me and I learn from my mistakes. I seek failure as part of my role, for me, and for more junior members of my team. This makes us better equipped to perform in our roles the next day!

I hope you have enjoyed delving into 'a day in the life' of the role I perform in the field of data science! I would highly recommend a career path in this field as it provides a huge amount of variety and possibility!
Where this work takes place
TQS Integration is a global data intelligence company providing turnkey solutions in system architecture and application design, engineering, system integration, project management, commissioning and 24x7 "follow the sun" support services to valued customers. TQS is at the forefront of data intelligence for over 20 years, working with an extensive client base in the Pharmaceutical, Life Science, Food & Beverage, Energy and Renewables industries. As the go-to partner for data collection, contextualization, visualization, analytics, and managed services, we are the main drivers in the world's leading companies — helping them become leaders in Industry 4.0 and preparing them for digital transformation. You can contact TQS here.
NCI is really grateful to Sarah for sharing her insight to the kind of working life a Data Scientist can have. Sarah's colleague at TQS, Deen Blows, recently joined us in a webinar about the BSc (Hons) in Data Science, and how this qualification can lead to a very rewarding career.