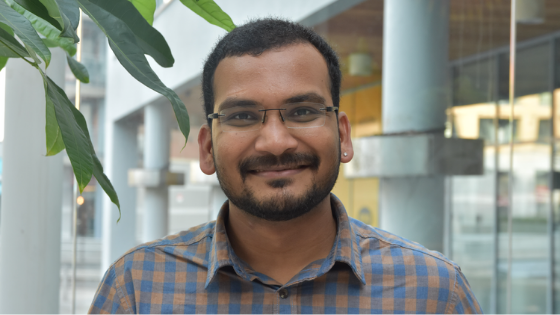 Originally from India, MSc in Cloud Computing graduate, Surya Kumar Govindan, says that it was his long-term dream to study abroad and his desire to progress his cloud computing knowledge led him to choose Ireland and National College of Ireland where he is currently an international student ambassador. In this blog post, Surya shares his experience studying away from home and the benefits it can provide.
Imagine yourself in your graduation gown, holding that hard-earned degree - I bet the journey towards that celebration on graduation day was definitely worth it! Although studying abroad involves a lot of hard work, endurance and sleepless exam-preparation nights, it also has a unique set of perks. One thing is for sure, the experience will undoubtedly leave students who are pursuing their studies miles and miles away from home with lots of cherished memories.
Here are six benefits of studying abroad from an international student:
1. New places, new people & new culture
There can't be a better way to learn about new people than to literally living amongst them and getting to be a part of their culture. Being a tourist is very different from being an immigrant. As immigrant students, the exposure you get while visiting new places, meeting new people and discovering new cultures is invaluable. Students not only get to explore and enjoy the facilities the new urban cities offer, but you also get to adore the beauty of the countryside. Studying in some countries may also offer the advantage of learning a new language too. Besides that, the experience of getting to study alongside a diverse set of students helps you understand the lifestyle of mixed nationalities from around the globe and make life-long friends - this experience certainly broadens your mind and outlook of the world!
As the saying goes, 'when in Rome, do as the Romans do'. It may seem a little difficult and hard to get accustomed to another culture initially but it unquestionably is a life-changing experience that gradually makes students embrace diversity and helps you evolve as a person.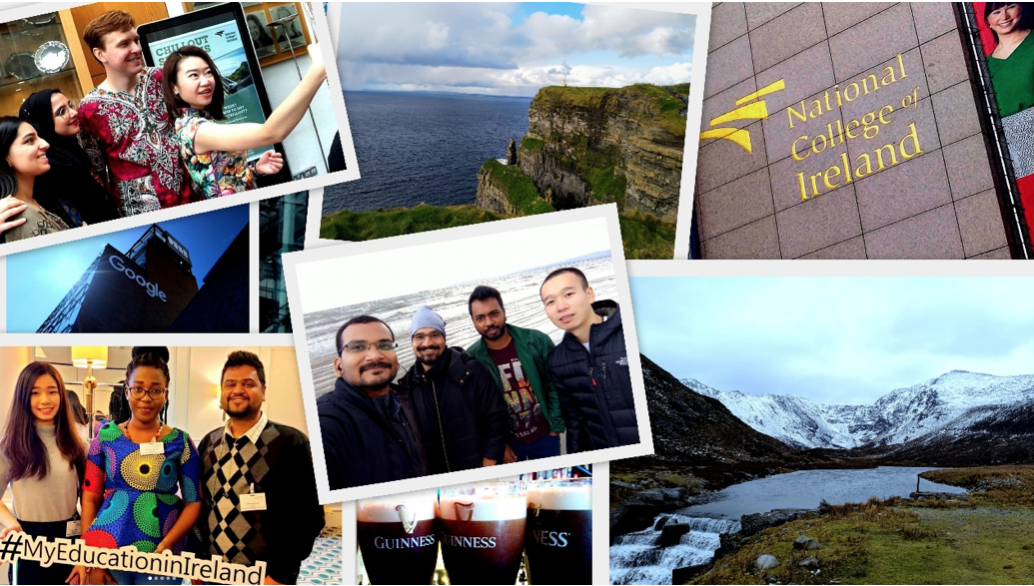 2. World-class education
At the end of the day, a world-class education is what the entire journey is about, right? Students choose to study abroad for international exposure, top notch education standards and to have a better, diverse education experience. Studying abroad certainly won't disappoint you!
From my own personal experience as an international student from India studying in Ireland, my previous education was mostly theory-oriented. In contrast, the curriculum here at NCI is mostly pragmatic. The education here exposes us to what is sought after in industry and what we learn can implemented right away in practice. In hindsight, I now realise that this is what I have always wanted - to learn, to apply the learning practically, to get my hands dirty and to challenge myself each day!
3. Hone your time and self-management skills
Ever cooked your own food back home? Done your own laundry? Washed your dishes? Shopped for groceries? Just checking because these are some basic chores a student must take care of by yourself! The key takeaway is managing to squeeze in time for these chores into your already busy study schedule.
Does this sound difficult? It probably does, but there cannot be a better way to learn to be self-dependent and to learn to manage and utilise your time as efficiently as possible. With no one around to pamper you, it goes without saying that these things give you the best opportunity to teach yourself to be more independent and self-reliant and thus of course make your parents proud too!
4. Study hard, vacation harder!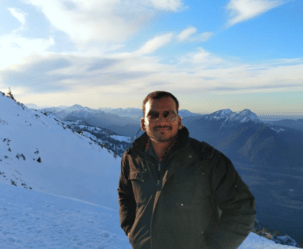 Don't have the time to go on vacations? Well, not anymore as a student! Being a student, you are entitled to regular, lengthy breaks and vacations after each term. How do you make the best use of it? By packing your bags! After those tiresome assignments, critical deadlines and examinations, you do get a chance to recharge yourself during the semester breaks.
Studying in Europe offers access to numerous countries and destinations to travel to and they certainly won't burn a hole in your pocket when planned well in advance. Students could make the best use of their holidays by exploring new countries and checking some countries off your bucket list.
I checked mine off recently too! This picture was taken at northern range of the Alps in Salzburg, Austria, during my first ever solo trip.
5. Discounts, discounts, discounts!
Who doesn't love discounts? Ever felt privileged to receive discounts? Well, international students do! We get considerable discounts for public transport, in restaurants, tourist attractions like museums and on some popular online shopping sites as well. The list does not end there, however. Most academic institutions have partnerships with software vendors and their students get access to a huge bunch of software, online courses and tools that aid their study, most of them for FREE! Yes, you read that right!
For instance, as a student of NCI, I have access to the latest version of Windows 10 OS, Microsoft Office 365, software development tools from JetBrains, visual content creation platforms like Canva - all of this with just my NCI student account.
6. Employment opportunities
Unless you are a student, staying back for a long time with a valid visa and looking for employment in a new country is nearly impossible. Graduating from an institution abroad gives you access to stay on after your studies and look for a suitable jobs. This opens numerous opportunities to students who choose to stay and seek employment. This not only gives you the key to jobs worldwide but it also provides time to prepare and get yourself ready to successfully land a job offer and begin yet another exciting adventure.
The kind of education you receive while studying in a new country with a blend of students from different cultures, getting to learn from top industry experts and academics is one of a kind that is definitely worth it. NCI's motto is "Prove to yourself what you can do" which exactly is what I have been doing since day one of my Master's studies at National College of Ireland, as an international student.
If you're interested in studying at National College of Ireland as an international student, take a look at our courses in business, computing and psychology and visit the international section on our website for further information.