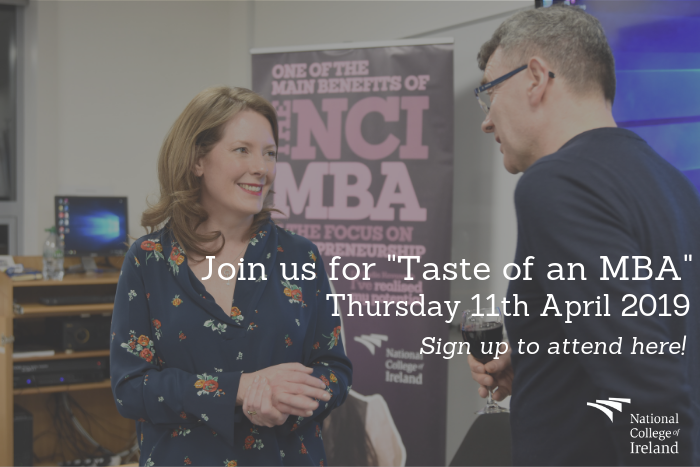 Are you an ambitious professional looking to advance your career to a senior management level? Do you want to learn from industry experts in an innovative learning environment?
Then join us at 6pm on Thursday, April 11th 2019, where a panel of industry expert lecturers and former students from NCI will discuss their experiences of studying the MBA at National College of Ireland.
This event is an opportunity for those considering doing an MBA to network with current and future students and get a real hands-on experience of the programme.
It will run from 6pm – 7.30pm on Thursday 11th April at NCI's city-centre campus, in the heart of Dublin's IFSC. It's free to attend, and light refreshments will also be served.

Check out more details on this event or book your free place now to join us on the evening.

Want to know more about the MBA at NCI? Read these Frequently Asked Questions or get our guide to the 10 signs you're ready to do an MBA: