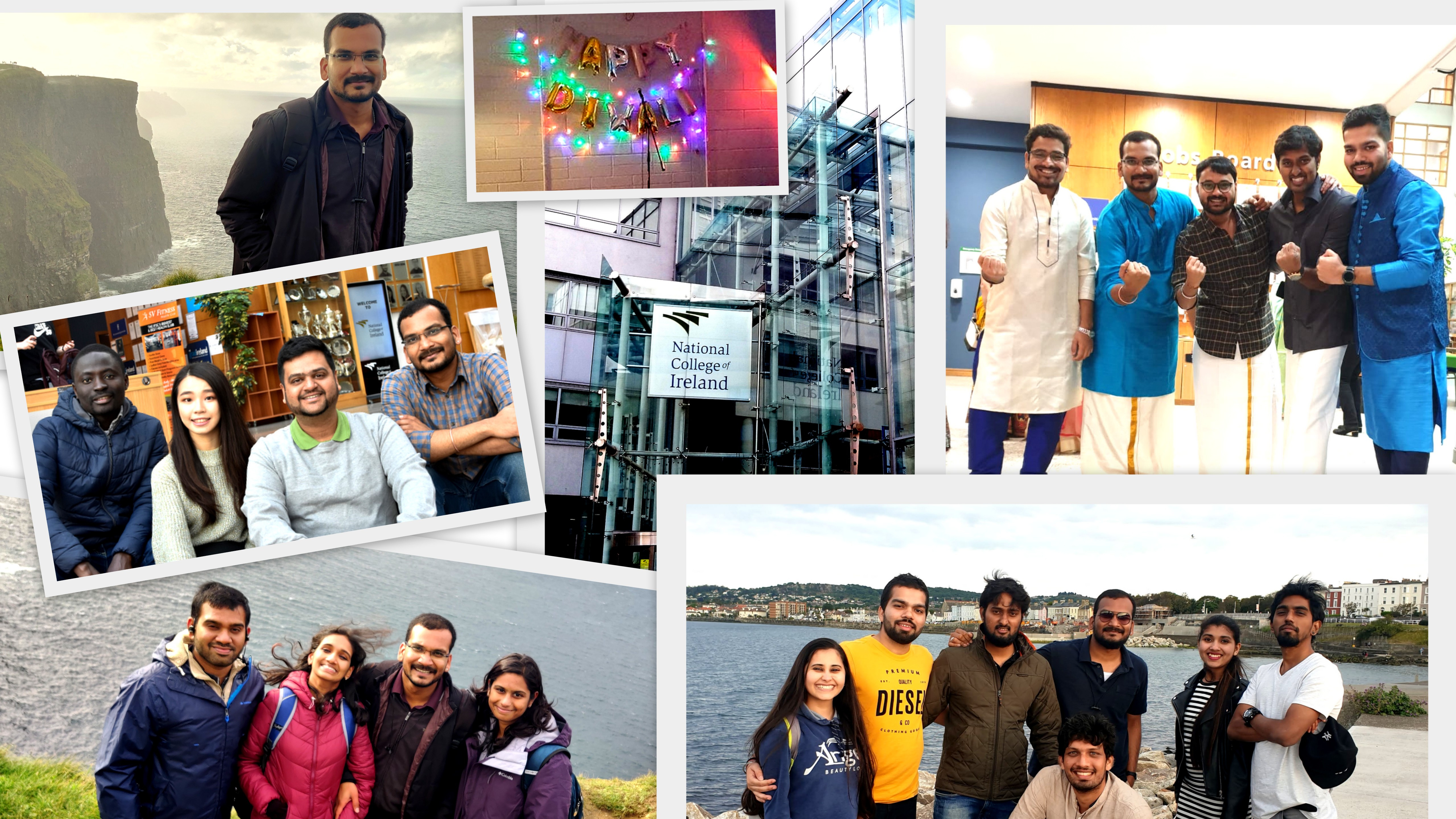 International student ambassador, Surya Kumar Govindan, will be graduating with a Master's in Cloud Computing from National College of Ireland in just a few short weeks. In his last guest post, he shares his story where he talks about accomplishing his goal - thank you for your contributions, Surya!
It is not an overstatement to mention that pursuing education abroad is a huge step that comes with many challenges. For me personally, it was even more challenging as I have been trying to accomplish this task for the past six years. In this blog post, I outline my dream to study my Master's abroad and how NCI played a major part in realising that dream. Right from getting picked up at Dublin airport by NCI to the support I received until I obtained my course completion certificate, I could only say that I am grateful to NCI for helping me realise my dream. As an International Student Ambassador, I take immense pride and at the same time feel a little sad that this is my last article for the NCI blog.
My 6-year dream
I had the urge to pursue my Master's abroad ever since I completed my Bachelor's degree in India. However, owing to multiple reasons I had to postpone it and I eventually chose Ireland for this dream, for Ireland offers one-year Master's and two-years stay back option. With only a little research I figured out that NCI was the best institution in Ireland to study the MSc in Cloud Computing. Upon successful admission and receipt of my student visa, I travelled to Dublin with all the doubts and questions which any international student would naturally have. Looking back, I must admit that I made the right decision choosing National College of Ireland for my ambition.
International student life at NCI
It is well-known that Irish people are very warm and welcoming – NCI is no different! Always supportive and helpful, I must acknowledge the immense efforts the NCI Team put in to make students feel at home, right from the day they arrive in Ireland. I have lost track of the countless number of international, cultural, sports and fun events I attended in only a year. What I miss the most are the trips that NCI organised to different parts of Ireland. To put it in a nutshell, life at NCI was always lively and fun-filled and the pictures above speak for themselves. I also found myself as one of the International Student Ambassadors of NCI, which I thoroughly enjoyed and am immensely proud of presenting NCI in social media.
On the academic front, I thank all my professors of Cloud Computing, who always pushed our limits and guided us towards our best possible form. Coming from a non-Computer Science background in Bachelor's, my professors at the School of Computing helped me transition to a Computing graduate, for which I am eternally grateful. The most important takeaway for me as an International Student at NCI is that I developed the confidence and ability to compete with peers from varied backgrounds, cultures, experiences, and skills. I believe this confidence and ability I gained in the past year has helped me evolve both as a person and as an Engineer.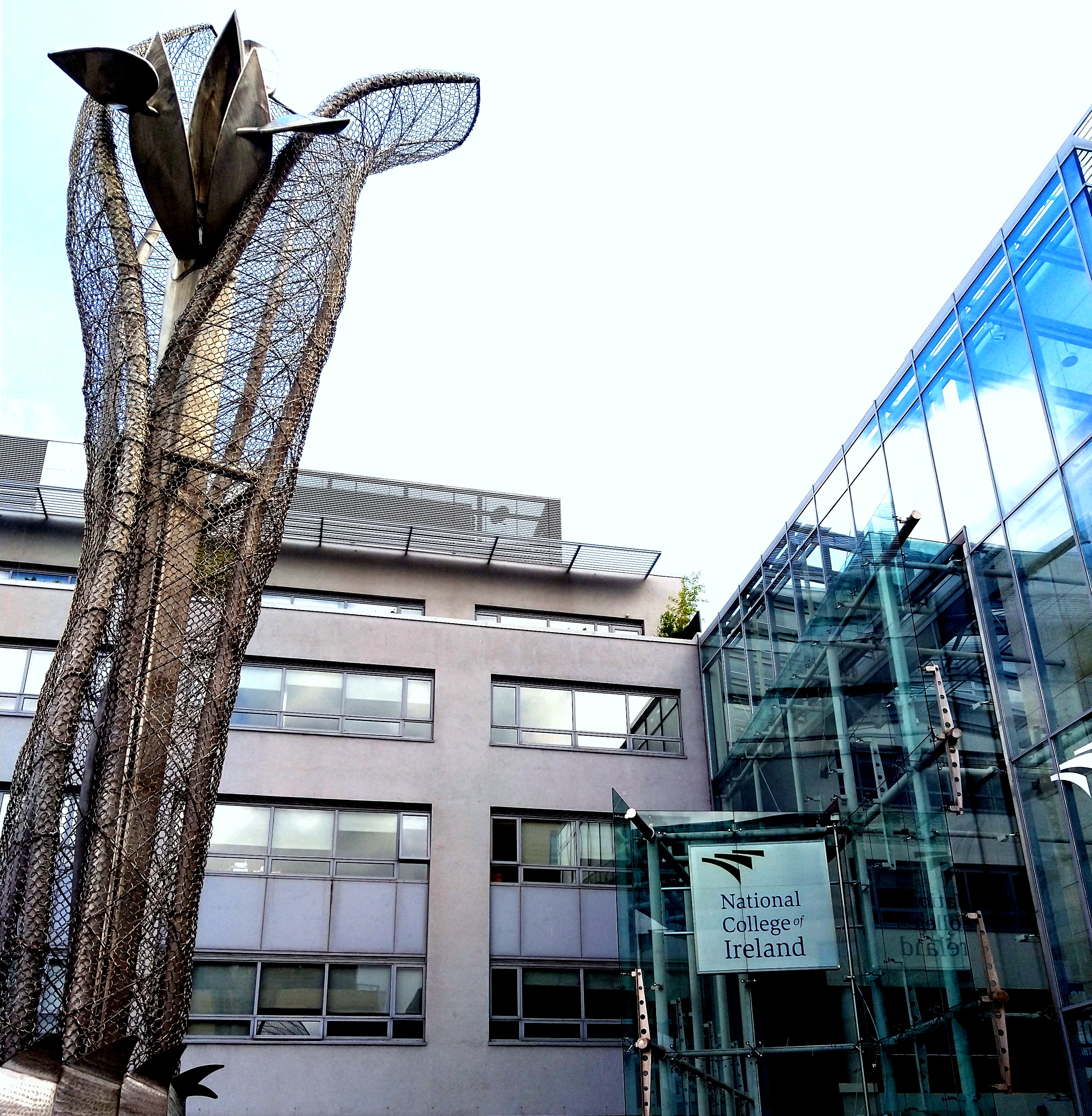 Impact of COVID-19
COVID-19 impacted many people and my Master's studies at NCI was no exception. We switched to online education in March 2020 owing to the Government restrictions. Though there was a lot of uncertainty, kudos to the multiple teams of NCI for handling the situation very efficiently and for managing to make these changes quickly, making sure that continuity in our studies was not impacted. Our professors quickly transitioned to the new mode of delivery and made sure that we pursued our studies without much hiccups. Like everyone else, I did miss being in the college, but NCI ensured that the bigger goal of continuing our studies was not affected. NCI also offered us multiple options and flexibility in such unusual times - we were able to choose the best suitable option for us to continue our studies online.
The wrap-up
Concluding my year long stint of juggling projects, deadlines, self-cooking, time-management and a lot of fun, I am proud that I have finally checked a huge item off my bucket list – to pursue a Master's degree abroad. I am immensely grateful to NCI and the professors at the School of Computing for helping me achieve my dream. I feel obliged to include a special mention of Cloud Computing lecturers, who were determined in bringing out the best in us and guide us throughout our journey, even during challenging times. I wish to thank my parents, my sister and my two little nieces who missed me and were extremely supportive of my ambition. I also want to thank my friends and my mentor for helping me choose the right path.
Finally, a special shout-out to the Careers Team and International Support Team – for always being very supportive, reachable and considerate. I wish to conclude by saying that I have managed to graduate from the MSc in Cloud Computing with a First Class Honours and will miss being an International Student Ambassador. Nevertheless, I have no doubts that I will cherish this delightful journey for the rest of my life as an NCI alumnus.
Thanks for everything, NCI! 😊