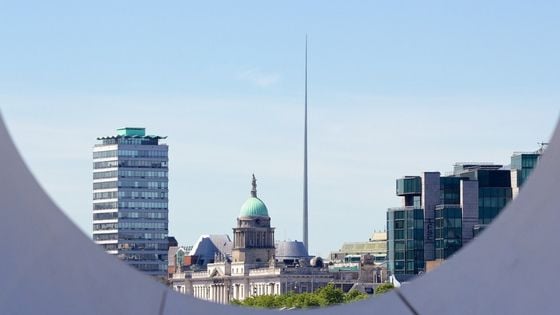 Welcome to Dublin! If you're an international student who has just moved to Dublin, you'll soon find that there is always something exciting to see and do in this wonderful city.
We've compiled just a few of the fun activities that are available right on your doorstep for that next rainy weekend when you are looking for something to do. And don't worry, we know students' budgets can be tight, so the places we've included on our list all come with student discounts. Enjoy!
Also be sure to check out our other blog "14 Fabulous Things To Do For Free in Dublin" where we highlight fun activities you can do on your own or with friends that won't cost you anything!
1. Guinness Storehouse
Home of the "Black Stuff", the Guinness Storehouse is one of the leading tourist attractions in both Dublin and Ireland and in 2015 was officially named the best tourist attraction in Europe.
Learn about the history of Guinness and the process behind pouring the perfect pint, enjoy panoramic views of the city from the Gravity Bar, and don't forget to get your picture printed on a pint!
The Guinness Storehouse is located at St James' Gate, Dublin 8 and is easily accessible by train, bus and the Luas red line. Tickets can be purchased on the Guinness Storehouse website, valid student ID is required for purchasing student tickets.
2. Croke Park Stadium Tour and Skyline Tour
Croke Park is the home of Gaelic Football and Hurling, 2 of Ireland's national sports. At a capacity of 82,300, it is Europe's third biggest stadium.
If you're interested in sports or Irish history, we'd highly recommend the Stadium Tour, where you will learn about the origins of the game, the stadium's involvement in some defining moments in Irish history and experience how a player feels on the day of the All-Ireland Final, the biggest event in the Irish sporting calendar.
Also available at the stadium is the Kellogg's Skyline Tour, a rooftop walkway that runs along the top of the stadium! Enjoy incredible views of Dublin City from a height of 17 storeys.
Croke Park is located in Dublin 3, walking distance from Connolly Station and served by several Dublin Buses. Tickets for both tours can be purchased online through GAA Museums and Tours.
3. Dublin Zoo
For all animal lovers, a stop at Dublin Zoo is a must when in the city. Located in Phoenix Park, the zoo attracts over 1 million visitors a year!
With over 400 rare, exotic and endangered animals from across the world, Dublin Zoo is a fantastic place to enjoy wildlife in the heart of Dublin City.
From the "Himalayan Hills" and "African Savanna" to the "Orangutan Forest" and "Sea Lion Cove", as well as restaurants and gift shops, Dublin Zoo has something for everyone. Visit Dublin Zoo website for information on how to purchase tickets.
4. Viking Splash Tour
The Viking Splash tour is truly one of the most unique tours you can ever experience. In their iconic yellow amphibious vehicles, which you will no doubt see on a regular basis around the city accompanied with the roars from the "Vikings" on board, the Viking Splash tour provides a fun, informative and unforgettable tour of the city, visiting cathedrals, Georgian Dublin and much more before splashing into the Grand Canal basin for a short cruise by the Bord Gáis Theatre.
Departing from St. Stephen's Green, the tour typically lasts 1 hour and 15 mins. If you are worried about getting wet when entering the water, they also sell ponchos on board!
Tickets can be purchased through the Viking Splash Tours website, student card must be provided when purchasing student tickets.
5. Hop-On Hop-Off Bus Tours
If you want a quick and fun way to get around Dublin while learning about the city's history and discovering hidden gems, there's no better way to travel than the hop-on hop-off bus tours.
Dublin has several bus tours that you can use, including DoDublin, Big Bus and City Sightseeing, all of which operate 7 days a week. With stops strategically placed all across the city, you can enjoy all of Dublin's major tourist attractions with a knowledgeable tour guide aboard the bus with you. Perfect for first time visitors or if you're just looking to explore the city.
All 3 companies also offer multi-day tickets so don't worry if you don't get to visit all the attractions in 1 day!
Thinking about studying abroad in Ireland? Take a look at the International section of our website to see the courses you can study, entry requirements, how to apply and more.