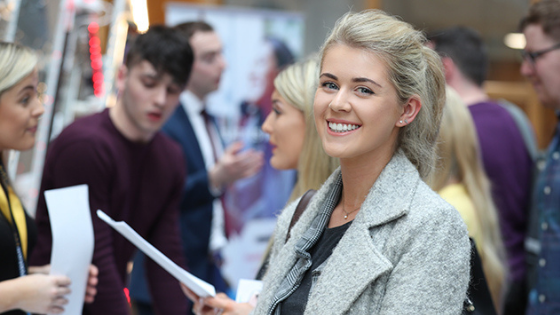 The team at National College of Ireland hosted an online event 'From CAO to College to Career' for Leaving Certificate students, their parents, and Guidance Counsellors. The event was designed to be a guide to understanding the connection between industry and third-level institutes, with the discussion focusing on the journey from first year in college through to the first day in a new career.
The speakers at the event were:
Karen Campbell, School Liaison Officer, NCI
Caroline Kennedy, Career Development and Employability Manager, NCI
Nicole Greaves, Talent Acquisition Specialist, Enterprise-Rent-A-Car
If you missed the event or you want to recap the discussion, we have outlined the key takeaways below. You can also download the slides and watch the recording of the session at any stage on YouTube.
How NCI prepares students for employment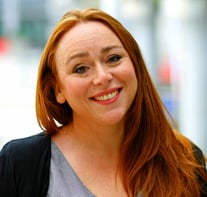 As an active leader of the award-winning careers team, Caroline Kennedy has been supporting NCI students for over 15 years now. The team's vast knowledge and experience of career development and recruitment has resulted in the graduate employment rate consistently reaching 96% and above in recent years.
Our careers service employs an individual-first approach by creating a unique student experience with an emphasis on employability skills. During the event, Caroline outlined a number of activities, events and programmes full-time CAO students have access to when they choose to study one of the business, computing, early childhood education and care and psychology courses at National College of Ireland.
A summary of these supports is outlined below:
Networking opportunities
As the careers team understand the importance of networking, a huge amount of the work they do is to help students build their professional contacts. There are three big ways the team encourages students to network with employers:
1. Roundtable networking sessions
In their second year at NCI, students from our School of Business attend roundtable networking sessions with employers from a number of different industries who will move from table to table to speak to students about their particular company.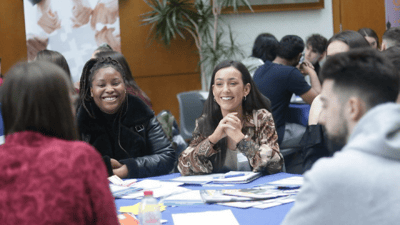 By attending this event, students will get to hear about careers they may never have considered and will have direct access to talk to employers they have never spoken to before such as Ryanair, Dell, Workday, Accenture, EY, Microsoft, Hubspot and more.
2. Mock interview marathons
To prepare final year students to enter the workforce, the careers team organise mock interview marathons on a large scale. This involves representatives from companies such as Enterprise-Rent-A-Car, Citi and BDO conducting short, in-person interviews with students to provide them with constructive feedback which will help them get ready for the real experience in the future.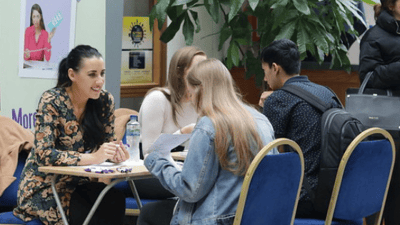 Recruitment experts Hays also send consultants to the college for this purpose which provides students with valuable advice and tips for participating in the various types of interviews. These meetings can also help ease nerves when it comes to interviewing for a graduate role.
3. "Just in Time" Careers Fair
On the last week of term, final year students will have the chance to network with employers from various industries at our annual "Just in Time" Careers Fair. This has proven to be an impactful time to host the event as a number of employers who are currently recruiting are invited to have a stand and meet students who are looking for graduate roles. This offers them the opportunity to develop a huge number of contacts which often leads to interviews and job offers.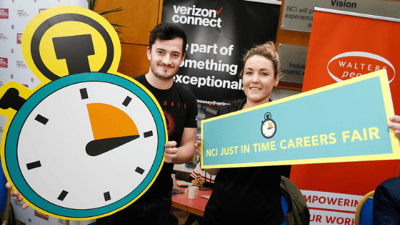 NCI graduate and Data Analyst at Aon, Darren Malone, met with students at the last on-campus fair as an employer representative, having previously attended the event as a student which resulted in a job offer.
Project showcase events
Fourth year computing students spend a large part of their final year working on an innovative project in an area of their choice. Before they leave us for new pastures, they attend a showcase event where they present their research to employers. When the Computing Project Showcase was last held on-campus in 2019, our students networked with 90 employers from 59 different companies from a range of relevant industries.
A recent addition to our events calendar is the Marketing Project Showcase where students celebrate the online businesses which they developed alongside support from ecommerce company Shopify.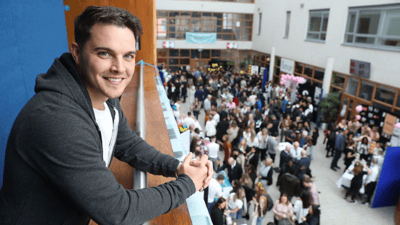 These events demonstrate how dedicated the careers team is to helping our students build their professional network which will give them the best chance to succeed in their working career.
One-to-one appointments
As the career development and employability service at NCI is tailored to each student, our career advisors focus on supporting students from specific disciplines. Part of this service is one-to-one appointments to review CVs, prepare for job interviews, provide job application support and offer other advice as required. Over the past year, the team took part in 1,626 individual appointments, a service which is offered to recent graduates as well as current students.
Career management module
A number of skills development areas are built into the curriculum for second year students with the option of completing a 12-week Career Management module. This includes a number of hard and soft skills with practical exercises such as:
CV and LinkedIn workshops
Mock assessment centres
Presentation skills labs
Personality profiling tests
Graduate job or internship searches
This module has proven popular with double the number of students signing up in 2020 showing how keen they are to attain employment immediately after college.
Work placement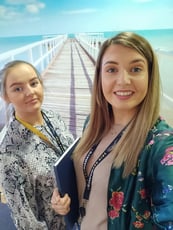 In third year, computing students complete a compulsory six-month work placement. Many students enjoy working with their company so much that they end up returning following the completion of their studies with 24% of 2019 graduates currently employed by companies they did their work placement with. The impact of this work experience is clear with 100% of students who completed a work placement as part of their degree employed in a graduate level role.
Work placement opportunities are offered on an optional basis to our business students who are studying accounting and finance, human resource management, marketing or business at the end of their second year. Caroline highlighted during the event that this is a relatively new elective, so statistics are not available just yet but the feedback from the companies and students has been universally positive. While discussing this placement, Caroline mentions that this is something the team is excited to scale up over the coming years.
Alumni mentoring programme
With NCI graduates employed in impressive roles across various fields, the careers team has designed this new initiative to adapt to the current climate to help our students get an edge in the market. This mentoring programme has just been rolled out to HR students at the moment with graduates from companies including KPMG, Accenture, DAA, Allianz and RCSI virtually sharing their insights into what the world of work is like in an area they are interested in. This will continue to be rolled out to other programmes in the coming months.
Watch the event video
Along with the supports outlined above, Caroline shared detailed information on the graduate employment statistics for each of our courses during the live event. Nicole from Enterprise-Rent-A-Car speaks about her experience attending events as a recruitment specialist as well as a graduate of National College of Ireland.
Watch the recording of the event here:
Many questions regarding the path from college to career were asked during the second half of the event. We also received many queries about college life at NCI and other specific aspects in relation to attending college. You can visit our CAO hub to watch sample classes, download our prospectus, access useful resources and more.
If you have question that you didn't get a chance to ask during the event, comment below or contact our School Liaison officer, Karen Campbell, for further information.