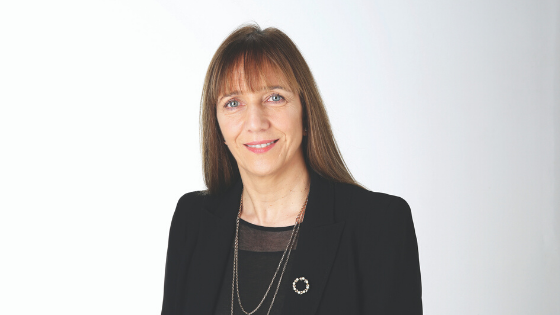 We are living in extraordinary times.
Just over four weeks ago, all educational institutes were asked to close their doors to assist in containing the spread of COVID-19, and all our staff and students went home. The instruction came suddenly, we closed the same day as the Government announcement. But thanks to good continuity planning delivered through the hard work, cooperation and adaptability of staff and students, National College of Ireland was able to quickly move all its programmes to online delivery. At the same time, we were able to continue to provide access to library services, student services, academic support, disability support and our careers service, for all our learners.
This continuity planning was already in place as early as February, as Ireland recognised that global pandemic could hit the country. And NCI's approach was helped by our excellent staff and our already well-established track record of delivering some of our programmes online. Remote delivery of course materials, blended programmes and online proctoring of assessments, were skillsets that the College was already implementing, in addition to our many face-to-face programmes. We brought these experiences together and, in a few short weeks, all students could access their learning outcomes and support services from remote locations, with the continued support of our accrediting body QQI.

Now that the structures are in place, even as we strive for continuous improvements, there is a chance to reflect on the broader implications of COVID-19.
Our first thoughts must be to those who are unwell; we wish you a speedy recovery.
Lives have been lost to COVID-19 at a time when loved-ones cannot gather to grieve: we mourn with you.
Healthcare workers are facing unique challenges, working long hours: we send you our special gratitude and wish you strength.
Many, including some of our own students, are doing other essential work, keeping shelves stocked, bins emptied, food delivered: we sincerely thank you.
And to those of us who can 'stay at home': we send respect to everyone who is doing so, observing a rule that has been proven to 'flatten the curve'.
The move to remote working continues to take a concerted effort from all in National College of Ireland. Our academics are deploying new platforms and modes of delivery, with the Quality and Institutional Effectiveness team ensuring learning outcomes are being met and qualifications validated. The administrative departments of the College are providing services and supports, admissions, financial transactions and human resources online, all communicated consistently by marketing, and underpinned by an incredible IT team. Our facilities team has stepped up to deep clean, and to the securing of our campus and its maintenance while out of use. This well-managed transition is overseen by a supportive Governing Body.
Our students, themselves supported by NCISU as well as college services, are engaging with the process to their fullest, feeding back on their experience so that improvements can be made. Students and lecturers each face many of the same challenges during these times, and we all share the goal of ensuring best academic progress for those undertaking assessments this spring semester.
Communication is key and all of us are calling, emailing and virtually meeting, both to manage the business of the College and to reassure our colleagues.
And we are continuing to provide our community services to families and children, through remote working undertaken by our Early Learning Initiative (ELI). ELI engages with some of the most marginalised families, those whose lives are already filled with challenge even before the stresses of COVID-19. ELI is maintaining many of their early educational programmes, reaching out to parents and children by phone call or video chat, continuing to support, to build educational confidence and connection. Our services are helping many for whom 'stay at home' is not possible because they are homeless, and for whom 'social distancing' effectively means total isolation. Taking all necessary precautions, Jennifer O'Neill, Co-Ordinator of the ParentChild+ Programme, has gone to the College's ELI stores and has created play material and art packs. These are being (safely) distributed to family hubs, transitional housing projects, those in temporary B&B accommodation, and directly to vulnerable families in the community. In this, Jennifer collaborates with other homeless and community services, so that together, we can support as many families-in-need as possible. We hope this is continuing to keep NCI as 'the place where good things happen,' as described by one child, a participant on our ParentChild+ Programme.
We all look forward to Ireland getting on top of this pandemic and us all returning to a new reality. I know that staff and students alike are missing our Campus, notwithstanding that many commentators now question, whether we will ever return to the old 'normal', or will this retreat to online signify a lasting cultural shift?
For me, working from home has emphasised the importance of the NCI campus: the vitality, the vibrancy, the joy of interacting with our College students and staff. There is obviously the clear value of face-to-face communication in education – even our regular online courses involve real-life meetups at times. But the NCI campus permits so much more than that. As well as the busy-ness of academic life, the campus is a gathering point – and an opportunity for meaningful interactions – for the communities of the IFSC, the Silicon Docklands and the North East Inner City.
Our Minister for Health, Simon Harris, recently quoted Victor Hugo:
"Even the darkest night will end, and the sun will rise."
I put forward another line from Hugo:
"He who opens a school door, closes a prison."
Metaphorically, this quote has always fit with NCI's mission to 'change lives through education'. Education doesn't just inculcate knowledge; it opens up a world of possibilities.
I am so grateful for the planning and execution by staff and students of our mission in this current difficult situation. National College of Ireland is continuing its duty of care to students, staff and community. But I think we will all feel a sense of release when NCI opens its school door once again and we are physically able to gather as a learning community.
Until we meet again, stay safe and, if possible, stay home. When you must go out, remember to practice social distancing; we'll come through this together, if we stay apart.