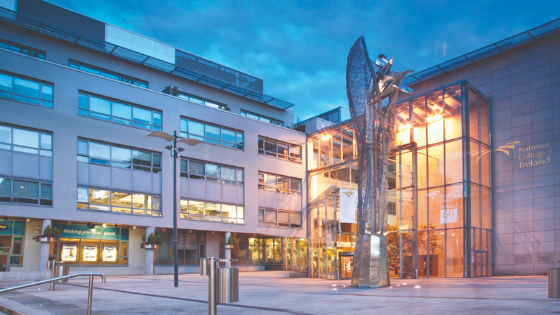 Did you spot NCI in yesterday's postgraduate feature in the Irish Independent? In case you missed it, here's what they had to say about us:
For more than 60 years, National College of Ireland has provided its graduates with the skills and knowledge to meet the existing and emerging needs of the Irish economy. The current postgraduate course offerings are extremely relevant to the workplace; NCI's core subject areas are a close match to the list, recently published by LinkedIn, of the most desirable skills for Irish employers.

Recent research conducted by the careers-focused social network revealed the top skills that got Irish professionals hired last year. Cloud computing, the number one skill on the list, is a speciality of NCI, which set up Ireland's first cloud competency centre in 2011 and offers a suite of postgraduate courses in this area, including the popular MSc in Cloud Computing. Other course areas featuring on the LinkedIn list include human resource management, data analytics and mobile development.

NCI's workplace-focused offering hasn't happened by accident, as NCI's director of marketing, Robert Ward, explains: "The college has a long-standing reputation for excellence in education, based on more than six decades of providing relevant work-related programmes. We work closely with industry to ensure we have a constant pipeline of new subjects designed to meet the future needs of industry and society."

Other popular postgraduate subjects range from marketing, to learning and teaching, to finance – the full course listing is available at ncirl.ie.