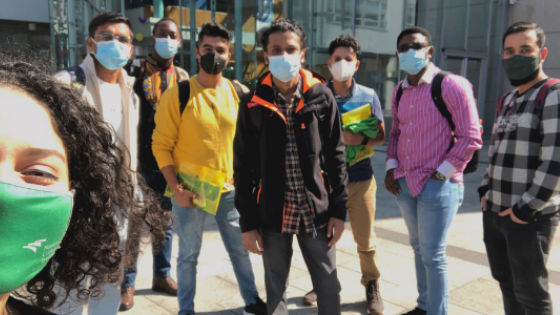 Rohan Singh, International Student Ambassador, shares how the NCI International Support Welcome Programme helped him make friends and prepare for his life in Ireland and NCI. Due to Covid-19 restrictions, students can choose to start their studies entirely online from their home country and travel to Ireland later in the semester. Rohan decided to travel to Ireland at the start of the semester to begins the MSc in Cybersecurity programme at National College of Ireland, based in the heart of Dublin.
As Rohan arrived here in Ireland to start his studies in September 2020, he was required to quarantine for 14 days due to Government restrictions in place at the time. However, Rohan was able to join the Welcome Programme online during his quarantine where he started connecting with his new classmates and learning essentials such as opening a bank account, registering with immigration and getting an Irish tax number.
Rohan shares his story of travelling to study abroad during the global pandemic below.
My Quarantine Experience
As I was required to restrict my movements during my first two weeks in Ireland, I found the online Welcome Programme provided by the NCI International Support Team extremely helpful. The online events gave me an insight into student life at the College from the comfort of my new bedroom!
The Welcome Programme is designed specifically for international students starting their courses at NCI. It is delivered over several weeks, starting from the first week in January and September for both intakes.
"I would recommend joining the Welcome Programme if you are joining NCI as an international student as it provides all the information you need to settle into student life, begin your studies and make friends."
You will be able to join a mix of informative workshops and meet-ups, delivered both online and in-person depending on current COVID-19 guidelines from the Irish Government. The schedule of events are published on a week-to-week basis on the international section of NCI's website.
The events are typically divided into 3 categories:
1. Know-how sessions to understand how things work in Ireland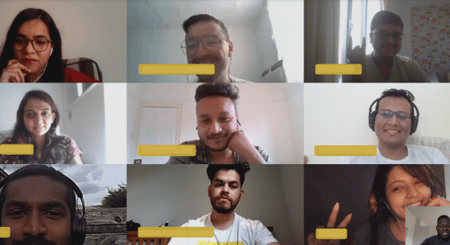 These sessions provide new international students with step-by-step instructions on how to open a bank account in Ireland, for example. These 'Essentials Workshops' also show students how to register with immigration to get an INIS card and how to get your Personal Public Service Number or PPS Number which is needed if you are looking for part-time work and also when you graduate.
2. Out and about sessions to get to know Dublin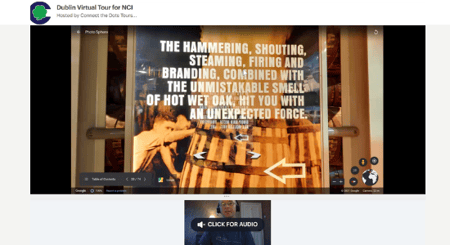 These sessions are a great way to find your feet when your arrive as exploring your new city will help you feel more at home. I took a virtual tour of Dublin with Mark, an accredited tour guide from Connect the Dots Tours of Ireland, and I couldn't recommend it enough for students who need to quarantine like I did.
As restrictions began to ease, the team setup in-person events with small groups outdoors allowing you to meet other students and to see Dublin in 3D with some good company! These events are hosted by International Peer Mentors, NCI students who actively promote the integration of new international students into life at NCI and Dublin.
3. Meet-up sessions to introduce you to Peer Mentors and other NCI students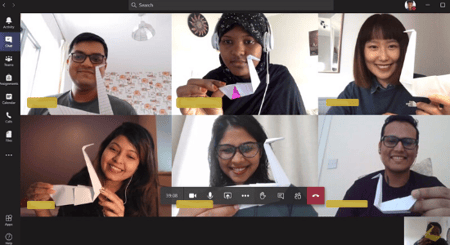 Sessions like Coffee and Chat or Meet your Mentors give new international students the opportunity to meet and connect with their classmates and other international students starting at NCI. These friendly meet-ups make you feel part of the NCI community straight away.
"If you're starting at NCI soon as a new international student or planning to join a course at the College in the future, please take my advice and attend the NCI International Support Welcome Programme sessions."
I developed a better understanding of this beautiful city and its history by joining the sessions. Most importantly, it gave me the opportunity to meet new friends with a lot of similarities and it gave me the confidence I needed to succeed in my new environment and my new country.
My My New Life In Dublin During The Pandemic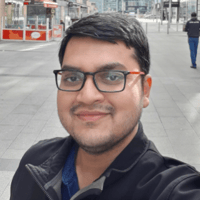 Without doubt, the Welcome Programme prepared me to dive right into my postgraduate cybersecurity studies the following week. In a nutshell, I thoroughly enjoyed coming to Dublin to study. It truly transformed my life. I believe that great opportunities come once in a lifetime and we must always be ready to seize them!
We know arriving in Ireland might be a daunting experience so we want you to know that we will be here to support you every step of the way. Our NCI International Support Team was recognised at the Education Awards by winning the award for International Student Engagement so you can be sure that we will provide excellent support and make sure you have an enjoyable experience while studying in Dublin.
We can't wait to welcome you to National College of Ireland!