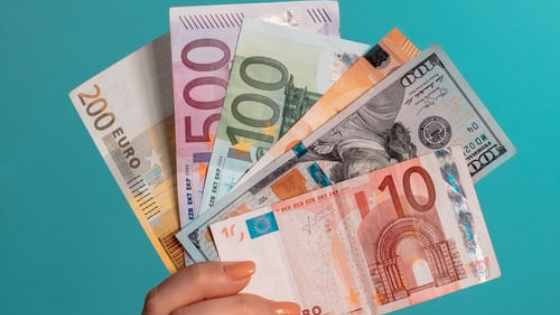 Who loves a discount more than students? Attending college is a time when you may be working part-time along with trying to focus on your studies so your time is tight but so too are your finances.
Using your money wisely as a student is a key life hack; a strategy or technique adopted to manage time, resources and daily activities in an efficient way. One of the best ways you can do that is by availing of your student discount whenever you are paying for a product or service.
Here are our top 5 (plus some we couldn't leave out) discounts for third-level students in Dublin:
1. IFSC Neighbourhood
There are lots of discounts you can avail of as a student of National College of Ireland right on the doorstep of our IFSC neighbourhood, here are our top picks:
It always pays to ask a business if they have a student discount when you get to the till!
2. Travel
Here's a big advantage to being a student that you might have missed; a Student Leap Card offers huge savings (up to 30% off adult fares) when you travel on the below travel services:
Luas
Bus Éireann
Dublin Bus
Go Ahead
Irish Rail
You'll need to visit an Express Agent (the closest one to the college is in TCD) and it will cost you €10 but the long-term savings are more than worth it!
Keep in mind that Budget 2022 included the announcement of a Young Adult Travel Card which will offer a 50% discount across the travel network for those aged 19 to 23 from next year.
3. Food
You're only a third-level student for a short time so make the most of those savings when you're grabbing your morning coffee, picking up lunch or ordering a takeaway!
Here are some student favourites that offer food discounts in Dublin:
Make sure to check out the other food discounts under the IFSC section above.
New Pizza Offer
PI Pizza recently launched a new student offer giving you 25% off wood fired pizza, Monday to Thursday 12-4.30pm. You'll find them on South Great George's Street but keep an eye out for their new location in Temple Bar from November 2022!
4. Fashion
Unfortunately, Penneys does not offer a student discount! However, there are lots of other big retailers in Dublin that provide great value on all your fashion needs, both online and in shops around the city:
The great thing about these shops is that they are all just a short (discounted!) Luas journey from our campus so you can destress after a busy day at college with some retail therapy and not break the bank.
5. Entertainment
Flash your student card when going to the cinema or any of the locations below to get some money off:
The discounts vary across these service providers, visit their website for the most up-to-date information.
And Some We Couldn't Leave Out...
Did you know that NCI students can visit the doctor for just €15 (normally €70)? Now that's incredible value that we just couldn't leave out of this article. Here are a few others you might not know about, including discounts on continuing your studies to postgraduate level:
Studying in Dublin can be expensive so make the most of your discount while you have it! Here are 10 money-saving and budgeting tips for students that are guaranteed to help you make good money choices.
If you have any questions or want to get your business added to this list, leave a comment below and we'll update this post to make it as useful as possible for our students.