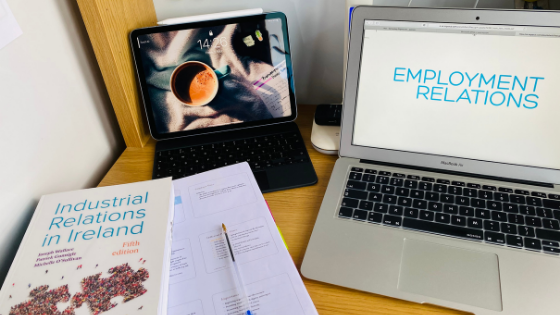 International student ambassador, Gantsetseg Otgonsuren, never imagined she would transition to studying online when she started the BA (Hons) in Human Resource Management at NCI.
Now in the second year of her undergraduate degree, Gantsetseg is making the most of virtual student life by joining our International Student Ambassador Team as well as in her role as President of NCI's International Society. In this guest blog post, she provides an insight into studying online as an international student in Ireland.
Making The Best of The Situation
As we are all aware, the past year has not been easy. I think what I took from it is to make the best of the situation. All this happened so fast that it was actually very overwhelming. I was only in the first year of my course which meant that I was just getting used to lectures and finding the rooms at NCI's IFSC campus. First year of college sounds like a lot of fun but it can also be difficult to get into routine. Then, in the second semester of my first year, classes moved online as COVID-19 restrictions took affect and now here I am in the second semester of my second year, still attending live classes online.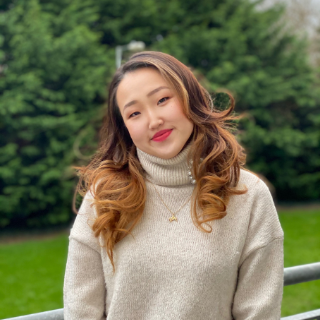 My entire student life moved online, from lectures to exams and everything in between. I think it is fair to say that all students found it very difficult, which is totally normal. When I realised that things weren't going to go back to normal straight away, I decided it was time to get organised.
How I Ramped Up My Organisation Game
Personally, I find joy in being an organised person, but I realised that I was slowly drifting away from this while studying at home. I recognised that I wasn't keeping track of my goals at one point, so I decided to do these 3 quick and easy things to manage that:
Write down key exam dates
Stick it on the wall or on your desk
Highlight it
This helped me keep on top of my assignments as a big part of being a college student is managing your own time and workload; nobody is going to chase you to make sure you submit something on time at this level. It's easy to forget these dates but when they are right in front of your eyes and you see them every day, they will eventually stick in your head and give you some much-needed motivation to continue.
My Assignment Submission Tips
When it comes to assignments, it's extremely important to give yourself enough time to complete the work and also to submit it. You never know what could happen if you are submitting your assignment 5 minutes before the deadline! the responsibility to get your work in on time is in your hands.
Here are 3 quick tips I've found useful while studying my HR degree:
Give yourself more than enough time to complete your assignments
Submit it the day before or even few days before it's due (trust me, it feels so good - try it!)
Review the similarity score and fix any mistakes before your final submission
All this might sound so obvious but trust me, as a student, we rarely do this. When you aim to submit your assignments before they are due, you will understand how good it feels and ask yourself why you haven't done it all along!
I've been following this method during my second semester and it has definitely reduced my stress levels. When all of your work is online, you need to factor in the possibility of technical issues which can occur. I've faced problems during important moments before so you can learn from my mistakes!
Some Fun Study Advice!
I'm a big fan of cute stationery! Small things like this motivate me to start studying and to create fun ways to memorise facts and theory. Here are some ways you can use stationery to your advantage:
Sticky Notes: Use colourful ones or even some heart or cloud shaped ones
Folders: I like to keep to one colour, but you can go crazy and colour code yours if you prefer!
Pens: I like to use different colour pens and ones in various shapes
Quotes: Write up or print out some motivation word you really believe in
You might think; how does this help? It sounds like a lot of hassle! If you get into a routine with these tips, I promise that you will understand why (I am speaking from personal experience).
I write key points from lectures on my sticky notes for easy revision. I keep my notes organised in a folder as I find a stack of textbooks to be intimidating. A pretty pen can get me excited to write notes, especially when my hardback has nice words such as "Believe-Achieve" on it!
Try it out and find what works best for you! All of these little things can make a big difference when it comes to exam season. Remember, organisation is key to effective studying. I hope these tips help current and future students stay on top of their work and take responsibility for their studies.
Gantsetseg is a member of our International Student Ambassador Team who share advice, tips and other updates with our NCI community. Get to know the other members of our team here.