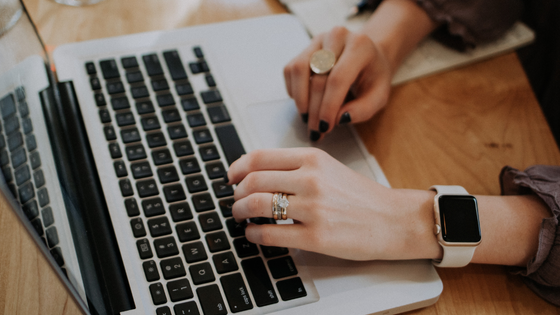 It's the age old question: how do you know you want to work in a new or emerging field if you don't know what to expect? Technology subjects such as cybersecurity, data analytics, blockchain and artificial intelligence are not taught at second-level so anyone choosing to dive right into a third-level course in these specialist areas, whether it's a level 8 degree or a conversion course, likely won't have existing experience in these areas.
If you're thinking about a career in such a field, a good place to start is to speak to others who are currently working in the space you have your eye on. In this case, we're focusing on cybersecurity which has the fastest growth rate among all areas of IT. To help you get an understanding of what it's like, we've gathered stories from NCI graduates who have studied computing subjects and found themselves drawn to cybersecurity roles across various industries - Meet Patryck, Luke, Janius and Don!
Patryck Brenner - Graduate Security Analyst, Enea AdaptiveMobile Security

I studied the Higher Diploma in Science in Computing at NCI starting in 2020. Modules covered on the course included Databases and Web Design, but I specialised in Software Development learning programming languages such as Java. It was quite challenging as I didn't have a background in computing or IT, however I loved it from day one and even made it to Dean's Honours List!
The month I graduated, I was offered a job as a Graduate Security Analyst at Enea AdaptiveMobile Security. I never expected to be working in the cybersecurity field after specialising in software development but the Higher Diploma in Computing at NCI provided a strong foundation across a range of technology areas meaning I could move into this area. I couldn't be happier in my role at Enea which offers flexible and hybrid work and many other benefits that contribute to a great work-life balance.
As a Security Analyst working for Enea's Threat Intelligence Unit (TIU), my role focuses on identifying malicious spam content to create regular expressions patterns (within other measures) to block this type of content and mitigate hazards for our clients. In the TIU team, we constantly help one another with the guidance of our team lead. After my probation period, I was delighted to be offered a permanent position with the company, and I became prime of one of our customers, which means I am responsible for communication between clients and the company as well as handling tickets, recommending timely actions and solutions to issues and requests, generating monthly reports and presenting to both technical and non-technical staff and stakeholders. For me, one of the most interesting aspects of the job is creating data graphs, dashboards, and visualisations to investigate spam and facilitate the creation of reports.
Overall, I am glad that I took a chance on changing career direction by moving into the cybersecurity field and that I got the opportunity to work at a company like Enea AdaptiveMobile Security. I love what I do and I like knowing that I am contributing to a safer world, and that I am constantly being given opportunities to explore new tools and technologies.
Luke Wynne – Network Identity Engineer, General Motors

I studied the MSc in Cybersecurity at National College of Ireland. I am currently a full-time employee at General Motors as an Endpoint Security & Network Identity Engineer.
My role focuses on leveraging security tools and applications such as Cylance, Tanium, Cisco Identity services engine and various other tools to secure GM. We also create policy to solidify our security controls. I am also heavily involved in upgrading our Cisco switches and ISE appliances in our data centres and manufacturing plants around the world.
My career path for the future is to progress from a graduate engineer to senior engineer for the GMIT security team, where we secure our endpoints to strengthen us against on-going vulnerabilities. Our customers security and our zero-trust model allow us to stand together to drive the world forward.
Janius Joseph - Cybersecurity Consultant, Grant Thornton Ireland

I chose to do the MSc in Cybersecurity at NCI as it has a strong reputation for computing education in Ireland. My friends previously studied at the College and are now successful in their careers, which is a testament to NCI's quality of education. I pursued cybersecurity as I have a particular interest in this field.
The careers team at NCI assisted me in my job search by reviewing my CV, presenting opportunities for internships and helping me find suitable cybersecurity roles. Even though my classes were delivered online due restrictions in place at the time, the careers team were incredibly supportive throughout the duration of my course.
Having previously worked in project management roles, I made a career switch to cybersecurity after completing the course. Currently, I'm a part of Grant Thornton's graduate programme and work as a Consultant in the Forensics and Cyber team. As a graduate consultant, you get to learn and assist on real-world projects, I get to do something different and work with clients from different industries every day. The cyber team at Grant Thornton provide professional services which include supporting clients with their cloud security/improvements, penetration testing, IT audits, data protection services, digital forensics, cyber risk, and governance and so much more.
For me, no two days look alike. Some days I am helping my clients with the cybersecurity maturity assessment, cybersecurity audits and cloud improvements, other days I am helping team members with their projects or with business development. The work environment at Grant Thornton is vibrant and the people are friendly and passionate about their jobs. You can work across service lines and try your hand at various things.
The career path in cybersecurity is versatile and includes so many different paths such as Network Security, Information Security, Incident Response, Secure Software Development, Forensics, Penetration tester, IT auditor, and Cloud Security. There is always more than one way of moving into cyber, you can do a bachelors or masters in a college, take the self-taught route or complete industry certifications to showcase your knowledge and credibility. Use your downtime to read, practice and develop your skills and network with like-minded people. If you are just starting off in the industry, start by applying for entry-level roles or graduate programmes which are offered by many organisations. Choose a specialisation which aligns with your interests, skills, and career goals.
The most important takeaway is that continuous learning is necessary to progress if you choose a career in cybersecurity. The demand for skilled cybersecurity professionals has increased exponentially, it's an area that offers great professional growth.
Don Whelan – Enterprise Security Engineer, Flutter Entertainment plc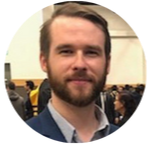 After secondary school, I jumped straight into a plumbing apprenticeship and then I worked in a customer support role. At that point, I started seeing my peers finish college and land good jobs. I wanted to be in a position where better career options would be open to me, so I decided to return to education to gain a level 8 degree.
I reviewed a number of options but chose NCI based on its central location and because of its reputation for graduate employment (96% of full-time NCI graduates who graduated are in work or further education with 88% of those employed in graduate-level roles). I studied the BSc (Honours) in Computing during the evening. While studying, I was able to pivot to an IT role in a bank and set my sights on becoming a web developer. However, I gained an interest in application security during the first two years of my degree and started focusing on projects that leaned into security both in college and in my professional role. In my final year of college, I specialised in cybersecurity which meant I attended classes on penetration testing, secure application programming and digital forensics.
During the closing stages of my final year, I applied for a cybersecurity graduate role at Flutter Entertainment plc, formerly Paddy Power Betfair plc, and I started my new career in cybersecurity the week after I finished my last set of exams. I was in the graduate programme for a number of months before moving to a data security role where I helped roll out a data loss prevention solution, web proxy, and worked on risk management, eDiscovery and conducting threat assessments on new business projects. I moved into an infrastructure security role about a year and a half after that where I worked on implementing an intrusion detection system, firewall requests, vulnerability management, retail security, data labelling and internal auditing. It's a fantastic company to work for and I've had the opportunity to work alongside a number of talented people along the way.
With regards to my future, I'm interested in expanding my cloud security skills but mainly I'd like to see myself moving into a management role and leading a team.
Is studying cybersecurity your next step? Take a look at our range of cybersecurity courses which focus on developing specialist skills that will lead to a new career path and a role in this growing sector.