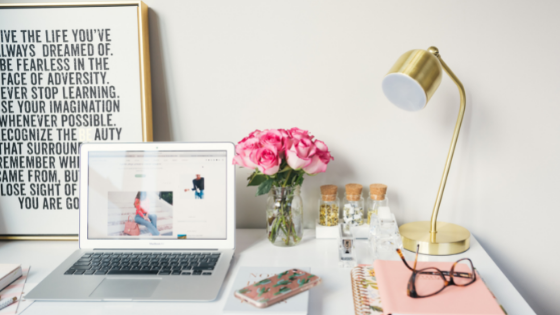 Students starting their third-level education this September have already faced the massive challenge of finishing their second-level studies during a global pandemic.
Now it's time to start thinking ahead to college. But what will that look like this year? And, what do you need to know and do now to prepare for the journey ahead? If you will be starting your studies with us at National College of Ireland in the coming weeks, here are some actions we recommend you take before you join your first lecture.
1. Read the Safety Protocol for NCI students
Our team has put together a Safety Protocol for Students based on Government and HSE guidelines. Each student should take a few minutes to read the document to learn how the college is protecting our students, your responsibilities while on-campus and the information you need to know before attending the college for any on-campus activities.
2. Watch our video showing what the campus will look like
If you've been wondering what your campus experience will be like in September, watch the video below to see what to expect. NCI President, Gina Quin, introduces you to the college and outlines guidelines and advice for all campus visitors. You will also see the safety precautions that are now in place to protect everyone on campus.
3. Check if you're eligible for the Laptop Loan Scheme
Simon Harris, Minister for Further and Higher Education, Research, Innovation and Science, announced that funding had been allocated for laptop loans for third-level students to assist with online learning. This grant will support disadvantaged NCI students, both those who are starting their courses this year and those who are returning to college.
Visit the Laptop Loan Scheme page on our website for further information.
4. Download the MyTimetable app
Your first semester timetable will outline the schedule for your online classes along with your on-campus learning events. Timetables are generally issued two weeks before classes are due to start and can be accessed online once available. We recommend downloading the MyTimetable app as you will be able to view your personalised timetable on your mobile device and quickly see any updates that have been made.
5. Attend on-campus orientation
New student orientation takes place the week before classes start and will be delivered on campus this year. These sessions are hugely important as you will learn about student life at NCI, the supports and services that will be available to you and you will meet your student leaders who will be able to provide you with guidance and advice throughout the academic year.
6. Plan to attend your classes as they happen
Joining your online classes when they are live-streamed is hugely important. While classes will be recorded and available to watch after they take place, attending your class during the timetabled slot will allow you to interact with your new classmates and actively participate in discussions. You will also be able to raise your hand to ask the lecturer a question which can be answered in real-time, something that would not be possible if you don't attend the class as it happens.
7. Prepare for online classes
At NCI, we understand that starting college can be a challenge and that the transition to third-level education is amplified by the uncertainty caused by the COVID-19 pandemic. For this reason, we have been sharing easy tips and helpful advice you can follow to help you prepare for your online classes:
Visit our Campus Commitment page on our website for answers to your top questions about starting college with details on everything from campus facilities to the social side of student life.
8. Review the laptop recommendations for your course
The Student Laptop Fund mentioned above was launched to ensure all students have access to the technology they need to pursue their third-level education, given that the majority of classes will be streamed online this semester. If you don't qualify for this grant, you will need access to a laptop or a computer so you can attend your classes, download educational resources and use required software. We have outlined laptop recommendations so you can ensure that the device you choose meets the minimum specifications for your course.
9. Become familiar with the college website
The National College of Ireland website is a haven of handy resources that you will find useful throughout your degree. Here are a few to get you started:
Current Student Hub: This is where you will find useful links to support your studies including IT resources such as your student email.
Academic Calendar: You will find key dates for the 2020/21 academic year here including reading week and the exam dates for each semester.
Support Services: From student health to academic support, take a look at the list of support services available to NCI students.
Information on your course such as the modules you will be studying and your career prospects when you graduate can also be found on the NCI website.
10. Meet your NCISU team for 2020/21
NCI's Students' Union is the representative body for all students in the college. The team will help you get the most out of college life, even in these unusual circumstances, and provide guidance and advice to any student who needs it. Follow @NCISU on Instagram, Twitter and Facebook for regular updates on College life. Your NCISU team for 2021/22 is:
President: Conor O'Reilly
Email: president@ncisu.ie
Vice President: Jennifer Treadwell
Email: vicepresident@ncisu.ie
Communications Officer: Síobhra Weir-Sharkey
Email: communications@ncisu.ie
Clubs and Societies Officer: Naomi Halpin
Email: clubsandsocs@ncisu.ie
Entertainments Officer: Lorcan Mills
Email: entertainments@ncisu.ie
L - R below: Naomi, Conor, Lorcan, Jennifer, Síobhra
11. Explore the online library resources
The Norma Smurfit Library is based on the ground floor of the college and offers a range of services such as loaning textbooks, reserving group study space and academic writing support. Students will have the opportunity to visit the library space when they attend on-campus activities but while you are learning from home, you will be able to access e-resources and support through the LibChat option.
12. Follow the college social media accounts
One of your responsibilities as a third-level student will be to keep yourself informed of all updates from the college. Once you register as an NCI student, your college email address will be created for you and this will be where you will receive important updates and announcements related to your studies. Until then, follow us on social media:
Drop us a message to say hello and make sure to tag @NCIRL and use #MyNCI in your posts on your first official day as an NCI student!
13. Get to know the support services available
At National College of Ireland, our team is committed to ensuring every student feels supported. Before you jump right into your lectures and meeting your new classmates, take a few minutes to explore the support services available to you as an NCI student. Even though there are many changes in place this semester, these services continue to run in alternative ways.
For example, the Student Counselling and Wellness Service is currently offering telephone sessions to meet the needs of students facing academic or personal difficulties.
14. Prepare to work hard to achieve results
Yes, many of your classes will be delivered online for your first semester with the remaining taking place on campus. However, this does not mean that you won't need to participate in tutorials and lectures, play your part in group projects and submit assignments. Get organised, put your best foot forward from day one and prepare to put the work in during your time at NCI to achieve the results you want!
Thank you for choosing to study at National College of Ireland, we look forward to welcoming you to the college and we hope you enjoy your time with us!