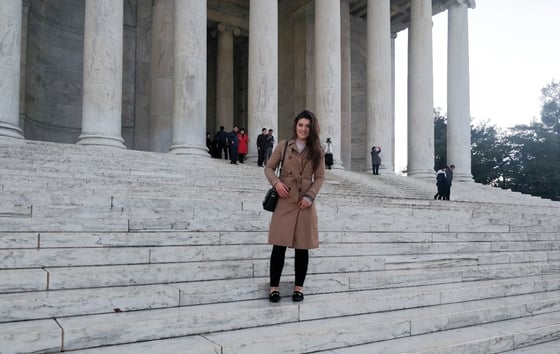 At National College of Ireland, we design courses to empower students to attain world-class qualifications, highly valuable and desirable skills and relevant industry experience to ensure our graduates have the opportunity to join a progressive company and build a successful long-term career.
The BSc (Honours) in Technology Management provides students with extensive knowledge of technology management principles and their applications for business. The course produces highly sought after graduates in the information technology domain who work for companies such as Google, Citi, Hertz, Dell, and Hewlett Packard. Aoife Lynam is a recent graduate of the course working for a leading construction consultant as a Junior Project Manager in the US.
Aoife tells us what attracted her to study the BSc (Honours) in Technology Management at NCI and about her experience of leaving Ireland for a 'once on a lifetime opportunity'.
Why did you choose to study the BSc (Honours) in Technology Management at NCI?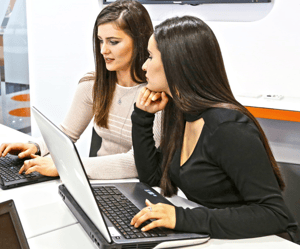 Like a lot of students, I didn't know what I wanted to do after my Leaving Cert. I received guidance from an unlikely source just before I filled in my CAO application in the form of Ryan Tubridy! I met him at an event in Temple Bar and told him I had no idea what my next steps in life were and asked for his advice; he recommended applying for a degree in business or technology as it will open the door to a wide-range of industries and allow you to build a career in an area you enjoy.
I followed Ryan's advice and searched for a course which focused on both business and technology and discovered NCI. Once I joined the course, I felt overwhelmed and thought learning to code was too advanced for me but the lecturers found a way to deliver the content in a way which made it understandable and enjoyable. This made me realise that you can do anything academic-wise once you apply yourself and you're motivated to achieve.
What skills and abilities did you develop as a result of studying this course?
From understanding statistics and data trends to supply chain management theory and project management processes, I learned a huge amount from studying technology management at NCI. I participated in modules which not only provided me with technical skills such as web design and software application development but also with the ability to think strategically and keep up-to-date with changing environments meaning that I was prepared to join the workforce once I left college.
In my 3rd year of study, I participated in work placement where I had the opportunity to join the software company SAP. The great thing about this role was that it was my first taste of working in a related area and it helped me understand what it means to work in IT. This experience was truly invaluable for me and I really felt that I was climbing the ladder and progressing in life before returning to college to complete the final year of my course.

What attracted you to work for the construction consultants Relevate?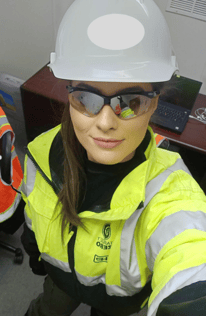 My amazing friend Lorena Alves Carvalho, another former NCI student, was recruited by Relevate who were looking for Project Managers to join the company. Thankfully, Lorena personally recommended me to the company's Co-Founder and CEO, Connor Butler, who arranged an interview to discuss my previous experience and career aspirations.
I was delighted when Connor offered me a job based in the US for 6 months which means I get to live the 'American Dream' while gaining international experience. The role is challenging and I'm learning a lot about the construction industry but I absolutely love my job. I don't like being indoors all the time as I'm an active person so this role works for me as it allows me to move around and means I'm not sitting at my desk all day.
I wouldn't have gotten this opportunity without studying the BSc (Honours) in Technology Management at NCI, everything has worked out better than I imagined!
What advice would you give to anyone considering studying the BSc (Honours) in Technology Management at NCI?
Firstly, read through the course description and content in the prospectus or on the NCI website. If you have an interest in technology and business and want to gain work experience with an established company, then go for it!
Once you start college and get to grips with student life, joining a club or society is a great way to get to know people and make friends outside of your course. I took up basketball, set up a society and went skiing all in my first year of college! Also, get to know your lecturers and attend class talks where you can talk to IT professionals and build your network. When the first year is over, start focusing on your projects and exams. Arrange study sessions with your classmates to share your knowledge as another student can highlight something important that you may have missed.
Finally, make sure to leverage the expertise of the Careers Team at NCI. Caroline, Siobhan and Helen were so helpful in guiding my career, they helped me think about my future and plan my life outside of college – they are the backbone of NCI. Thank you again ladies!