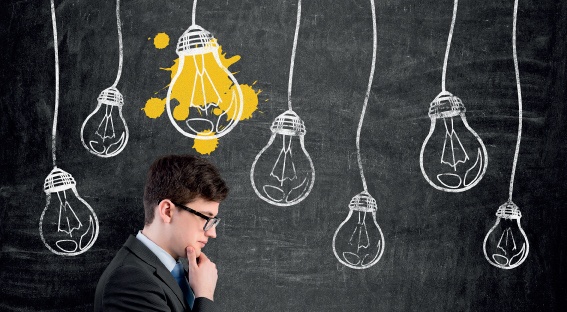 With more than 60 years' experience of changing lives through education, at National College of Ireland we've spoken to thousands of people about their motivations for postgraduate study. The NCI MSc in Marketing is one of our most enduringly popular courses and has been redesigned this year so that the digital marketing environment is firmly embedded throughout. Having interviewed so many applicants for the programme, we've compiled this guide to three of the best – and worst – reasons to do a masters in marketing.
It's a great idea if…
You want help navigating the choices and opportunities offered by a marketing career
There is an incredible amount of variety and diversity in the world of marketing. Whether it's a multinational or a charity, a start-up or a digital giant, every company has a marketing requirement, and there are different opportunities within each. Market research, brand management, agency work, media buying, creative...with such a wide array of opportunities available to qualified candidates, how do you narrow it down? A masters in marketing can give you exposure to the different opportunities in the industry and help you to identify the areas that might suit you best.
You want to gain specialist skills, regardless of the subject of your primary degree
Your undergraduate degree may have been in a different area or sector, or perhaps it didn't cover enough contemporary marketing areas. To take your career to the next level, you may need more specialist marketing skills – and a postgraduate course allows you to cover a broad range of marketing activities that work experience alone may not.
You want to futureproof your career
Futureproofing is about recognising that the world of work is constantly evolving, and making sure you're ahead of the curve. It's about paying attention to what's happening in your industry, and making smart choices so that your skill set, and your network of contacts, is up-to-date and relevant.
There is growing, global concern about the digital skills gap and, as the economy becomes increasingly driven by data and digital, marketing professionals with strong analytical and digital marketing skills will be increasingly in demand.
On the other hand, further thought may be needed if any of these ideas make up your sole rationale:
You're trying to escape your current circumstances
Here's the thing: your masters in marketing is not a magic pass to a glamorous new job and hefty pay packet. Unfortunately. Sure, it can lead to those things, but along with the parchment you'll need hard work, effort and commitment, too.
Likewise, trying to fill time and avoid the challenges of the job search are not good reasons to pursue your masters in marketing – or any other postgraduate course, for that matter. If you're unhappy with where you are right now, a postgraduate qualification alone won't solve the problem.
You think it will look good on your CV
The decision to pursue your masters in marketing should not be a tick-box exercise. Gaining bragging rights or some extra letters after your name are not good enough reasons – and anyway, a postgraduate degree alone won't give you a competitive edge. It's not just the qualification that will impress an employer, but the confidence, knowledge and network you'll have gained from your hard work and efforts.
You think a masters will make you a marketing expert
Marketing is constantly evolving, and the skills and techniques that are successful now could be obsolete by next year. You won't know it all, nor should you expect to; there will always be more to learn, and it's important to continue your learning journey throughout your career. But what a course will give you is the framework, theories and models that will allow you to navigate the changing landscape, along with an excellent understanding of the current state of play - the rest is up to you!
If you're ready to take the next step on your learning journey, come and talk to us at our next information event! You might also find it useful to read a student's perspective of this course, or download our Guide for Adult Learners: Balancing Learning and Life.