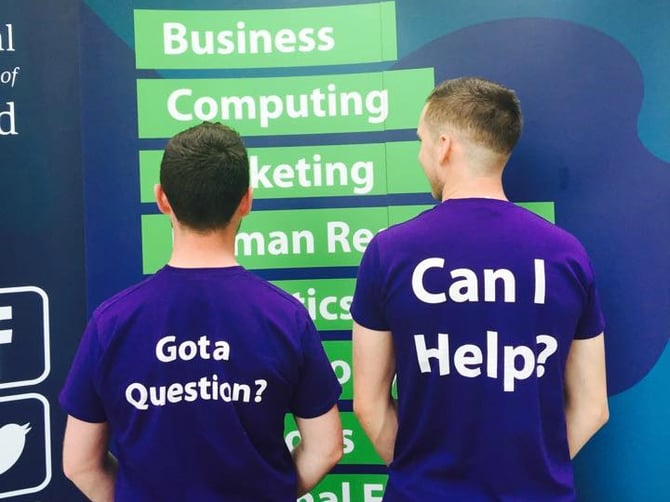 College open days are a great way to find out more about your prospective course and college. We recently held our full time open day and amongst all the fun and games, sat down with some perspective students to discover the benefits of attending a college open day.
Here's the top 3:
1) Explore the campus and local area: Open Days are a great opportunity to explore the campus and get a feel of what college life is really like. Open days are a great opportunity to discover whether the college is somewhere that's both comfortable and convenient for you to attend.
2) Courses: Not sure what your course has to offer? Attending an open day gives you the opportunity to sit in on taster lecturers and discover what makes your prospective course different.
3) Advice: There's only so much information you can get from reading a prospectus. Attending an Open Day allows you to speak directly with lecturers and staff and discover what your perspective course is really like.

Still not convinced? Watch our video and find out what our Open Days have to offer.
If you're struggling to fill in your CAO form, come along to our next open day on Saturday 23rd January and find out if National College of Ireland is the college for you. Watch our short video on why NCI is a happy place to be, or for some practical advice, check out our top tips on applying to college through the CAO.
Questions? Feedback? Leave us a comment below. All commenters on NCI's blog get added to a raffle, to win a weekend away!