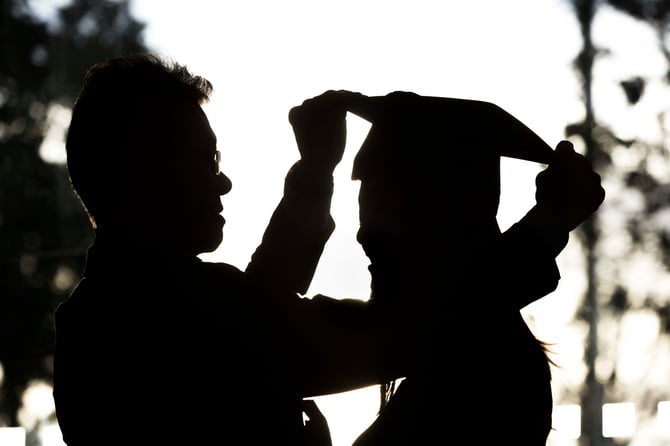 Last Friday, 18th November, was the annual graduation day for National College of Ireland. Held in the Dublin Convention Centre, 2013 students graduated from 81 qualifications in full and part-time courses in business, computing, psychology, finance, accounting, marketing and HR. Over two ceremonies, 634 undergraduate awards were conferred, and 1369 post–graduate awards, in front of family and friends. Check out the photographs on the NCI Facebook page!
"Graduation is all about the individual, their experiences, emotions and future opportunities. It's our chance to congratulate and honour our graduates on their achievements, and to thank their families and friends for their belief, support and confidence. It's a time to celebrate, to reminisce, to take stock of personal achievements, and to look forward to the excitement of future challenges, success and experiences." said NCI President, Gina Quin.
It's also a day of mixed emotions. Pramod Pathak, Dean of the School of Computing, said "Graduation Day is such a happy occasion. It is also an emotional day as we say a fond farewell to our graduating class of 2016. Our door is always open and we look forward to hearing about your future successes."
Professor Jimmy Hill, NCI's Vice President and Dean of the School of Business, reminded the graduating class of 2016 that "graduation is not an end but merely the conclusion of one chapter and the beginning of the next. Cherish your student experience, cherish the friends that you have made along the way and strive to contribute in whatever way you can to your family, your community and your country." Read more messages from NCI staff and faculty to the graduating class of 2016.
As part of the ceremony, the former Chair of the Labour Court, and recently appointed Chair of the new Public Service Pay Commission, Kevin Duffy, was honoured by the college. Mr Duffy, who also chairs the expert water charges commission, was conferred with an honorary fellowship for his legacy of achievement and contribution to national industrial relations.
Turlough O'Sullivan, MD of Resolve Ireland and former Director General of IBEC, delivered the citation for Mr Duffy, describing him as a "quintessential Dubliner" and "creative and courageous union leader" who "became the most influential and most knowledgeable interpreter of the law around industrial relations and the world of work…Ultimately he has done an extraordinary service to this state over his very long career. Among his distinguishing characteristics and great qualities was his wonderful judgment. Not only judgment about what terms would settle an intractable dispute at national level but equally importantly his ability to judge when an intervention was timely."
He congratulated National College of Ireland for being the first to honour Mr Duffy since his retirement, saying this was "particularly appropriate", given NCI's origins in the College of Industrial Relations.