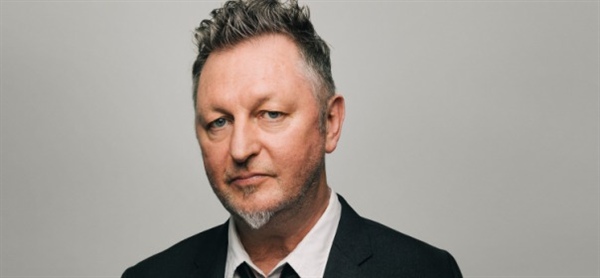 The most recent Marketing Mavericks event took place on April 23rd at National College of Ireland with Dave Allen, founding member of the post punk band Gang Of Four, who now works as Adjunct Lecturer on Digital Strategy at the University of Oregon and Director of Artist & Music Industry Advocacy at Beats Music.
Dave, who describes his role with Beats as 'part education, part awareness', was drawn to the company because it is led by people who are strongly rooted in the music industry – from noted producer Jimmy Iovine to Trent Reznor of Nine Inch Nails and Dr Dre.
The series, run in partnership with Metro Herald, celebrates NCI's expertise in marketing; courses include the MSc in Marketing, Certificate in Digital Marketing and Diploma in Marketing, Advertising, Sales and PR (browse our list of full and part-time courses).
Dave's talk focused on 'Musicians, the Internet and Societal Shifts' and how the music industry should embrace the opportunities provided by technological advances, rather than resist them. "While change is inevitable, it's not just about the new technology – it's about understanding the technology – because if you don't, you can't build for it,' he said. Read Metro Herald's piece on the talk or watch our short video overview for an idea of what went down on the day.
The next event takes place on May 29th with Kieran Flanagan, Marketing Director, EMEA, Hubspot on the topic : 'Inbound Marketing - Your Secret Weapon'. For an overview of the talk, more information or to book your place online, check out the event details here.
Are you also a budding marketing professional and looking to upskill rapidly? Well look no further and digest some valuable information about read about the Marketing Courses available in NCI.
Questions? Feedback? Leave us a comment below. All commenters on NCI's blog get added to a raffle, to win a weekend away!