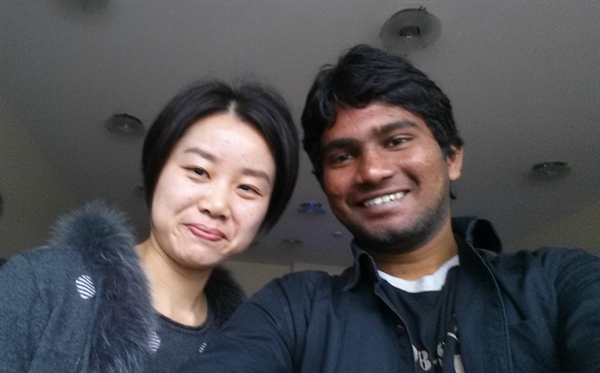 We are delighted to introduce the two international students from National College of Ireland who have been selected as international Student Ambassadors under the Enterprise Ireland 'Education in Ireland' programme.
Sujay Viswanathapalli and Kun Qian from China will be sharing their experiences of studying and living in Ireland, and you can follow their stories on the Education in Ireland blog or Facebook page.
Kun, from Shanghai in China, loves many things about Ireland from the scenery to the history and culture – but her favourite thing of all is the people. She said, "It's safe to say Ireland has the most friendly people among all the places I've been to". She is studying the MSc in Finance at NCI.
Sujay is from India and is studying the MSc in Data Analytics. He is looking forward to vlogging about his experiences of Ireland.
The International Student Ambassador Initiative is aimed at raising awareness of the quality of Irish education, and assisting and encouraging interested students from overseas as they embark on their search for the right university or college.
Previous ambassadors have been invited to an awards ceremony, and even met with the Prime Minister of Ireland – so we can't wait to see where Kun and Sujay's journey takes them.
National College of Ireland has a vibrant international community and extends a warm welcome to applications from overseas. Learn more about studying as an international student at NCI.
Questions? Feedback? Leave us a comment below. All commenters on NCI's blog get added to a raffle, to win a weekend away!